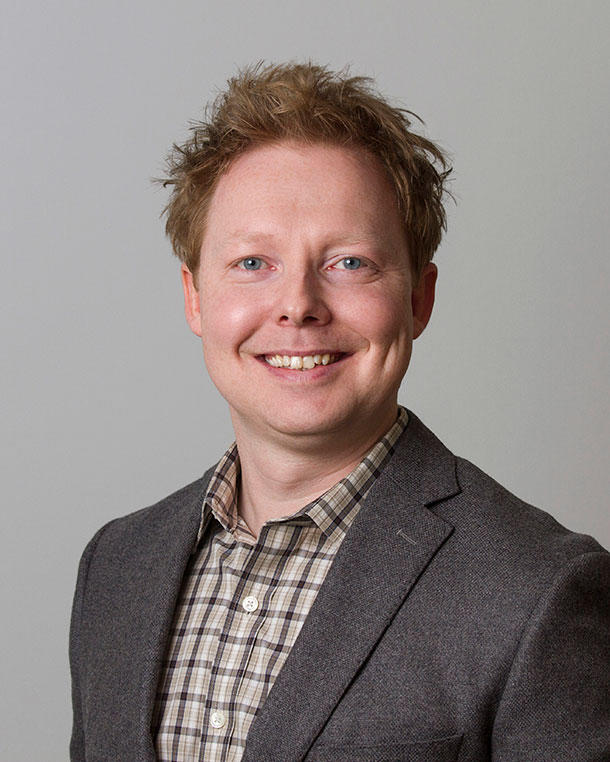 Michael B. Cook, Ph.D.
Division of Cancer Epidemiology & Genetics
NCI Shady Grove | Room 6E430
Biography
Dr. Michael B. Cook earned his B.Sc. in genetics at the University of Nottingham, England, and, subsequently, a Ph.D. in epidemiology at the University of Leeds, England. He joined the Division of Cancer Epidemiology and Genetics as a postdoctoral fellow in 2007, was promoted to research fellow in 2008, was appointed as a tenure-track investigator in 2011, and was awarded scientific tenure by the NIH and promoted to senior investigator in 2019. Dr. Cook's research program is focused on the epidemiology of esophageal adenocarcinoma and prostate cancer. He investigates the role of excess adiposity, sex steroid hormones and reproductive factors on cancer pathogenesis, and biomarkers for diagnosis and prognosis. The overarching goal of Dr. Cook's research is to understand pathogenesis with potential utility for clinical management.
Research Interests
Esophageal Adenocarcinoma
Esophageal adenocarcinoma incidence has dramatically increased in the United States accompanied with a 5-year survival of less than 20%. Despite its widely-accepted pathogenesis of gastroesophageal reflux → Barrett's esophagus → esophageal adenocarcinoma, many etiologic questions remain and predictive biomarkers are needed to optimize prevention and diagnosis. Dr. Cook utilizes both classical and molecular epidemiologic approaches in his studies of esophageal adenocarcinoma. Specifically, he seeks to elucidate: 1) the pathogenesis and progression of this disease; 2) how excess adiposity is associated with an increased risk of this malignancy; 3) why Barrett's esophagus and esophageal adenocarcinoma are more prevalent in men compared with women; and 4) biomarkers for diagnosis and risk prediction. Dr. Cook is pursuing studies of sex steroid hormones, systemic inflammation, microRNAs, and other circulating and tissue-based markers in his pursuit of answers to these questions.
Prostate Cancer
Prostate cancer is predominantly an indolent cancer with a variable and unpredictable prognosis. Therefore, the main goals of Dr. Cook's prostate cancer research program are to study clinically-relevant disease—defined as aggressive, progressive, and fatal forms—to elucidate etiology and discover prognostic biomarkers. The specific aims of Dr. Cook's prostate cancer research program are to: 1) describe and understand the basis of racial differences; 2) elucidate the role of excess adiposity; 3) understand the etiologic roles of sex steroid hormones and reproductive factors; and 4) discover and validate tissue biomarkers to aid prediction of progression. Dr. Cook is conducting studies using age-period-cohort models, and latent class trajectory models to aid our understanding of racial differences, incidence rates and excess adiposity in relation to clinically-relevant disease. In addition, Dr. Cook is using large datasets to study endogenous and exogenous hormones as well as reproductive factors to assess these exposures in relation to prostate cancer risk. Finally, he is assessing whether computational pathology of prostate biopsy or radical prostatectomy samples may improve diagnostic and prognostic algorithms of prostate cancer.
Press Contacts
To request an interview with NCI researchers, contact the NCI Office of Media Relations.
ncipressofficers@mail.nih.gov | 240-760-6600