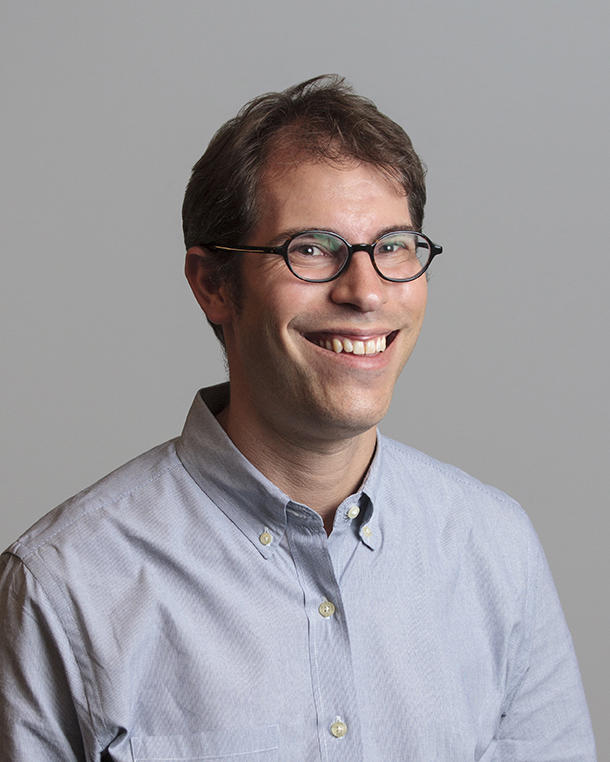 Neal D. Freedman, Ph.D., M.P.H.
NCI Shady Grove | Room 6E432
Biography
Dr. Freedman received his Ph.D. in biomedical sciences from the University of California, San Francisco in 2004 and an M.P.H. from the Harvard School of Public Health in 2005. He subsequently joined the Division of Cancer Epidemiology and Genetics as a Cancer Prevention Fellow, becoming a tenure-track investigator in 2009. Dr. Freedman was awarded scientific tenure by NIH in 2015, and is DCEG's principal investigator for the Prostate, Lung, Colon, and Ovary (PLCO) Cohort Study. 
Research Interests
Dr. Freedman's research focuses on common, potentially modifiable, exposures of public health significance, including tobacco, alcohol, and cannabis. In his work, he tracks usage trends, examines disease risks and burden, investigates underlying mechanisms, and develops new resources. Over the past few years, his research has expanded to include studies of COVID-19 and as part of the HHS response, he led development of COVID-19 SeroHub, a data repository and visualization tool for seroprevalence studies in collaboration with colleagues from CDC and NIAID.
Tobacco Products in Cancer and Disease
It has long been known that tobacco causes many different types of cancer. Yet, the tobacco epidemic has changed substantially over the past 50 years. Thankfully, with concerted tobacco cessation and prevention efforts, the prevalence of smoking has decreased in the United States. Still, more than 14 percent of Americans continue to smoke cigarettes, and an estimated 1.3 billion people use tobacco products worldwide.
Although the health effects of daily cigarette smoking are well established, the health effects of non-cigarette tobacco products including cigar, pipe, and smokeless tobacco and emerging products such as e-cigarettes, heated tobacco, nicotine pouches, and waterpipe are far less characterized. The health risks of low-intensity and some-day use are also poorly understood, as are the risks of using multiple products (dual-use). We conduct studies to provide these needed estimates to inform public health and tobacco regulation. In this work, we use a combination of classical, descriptive, and molecular approaches to describe trends in tobacco use, examine associations with disease in large epidemiologic studies, and measure biomarkers of exposure and effect.
Read:
"New Study Describes Mortality Risk Associated with Cigarette-, Cigar-, or Pipe-only Use"
"Nondaily and Low-intensity Smoking Associated with Increased Risk of Death"
"Exploring E-cigarette Use Among U.S. Adults"
Trends in U.S. Premature Mortality
Despite enormous investments in biomedical research and advances in tobacco control and public health, progress in the U.S. has stalled in stark contrast to peer countries. There are also substantial disparities in U.S. mortality rates by race/ethnicity, socio-economic status, and geographic location. We aim to understand the causes of worsening mortality rates in the U.S., identify health disparities, and develop accessible tools to convey these data and inform the public.
Read:
"Study Finds Premature Death Rates Diverge in the United States by Race and Ethnicity"
"Patterns in "Deaths of Despair" Vary by Geography and Demographics"
"COVID-19 Mortality Tracker"
"NCI Study Highlights the COVID-19 Pandemic's Disproportionate Impact on Black, American Indian/Alaska Native, and Latino Individuals"
Press Contacts
To request an interview with NCI researchers, contact the NCI Office of Media Relations.
ncipressofficers@mail.nih.gov | 240-760-6600