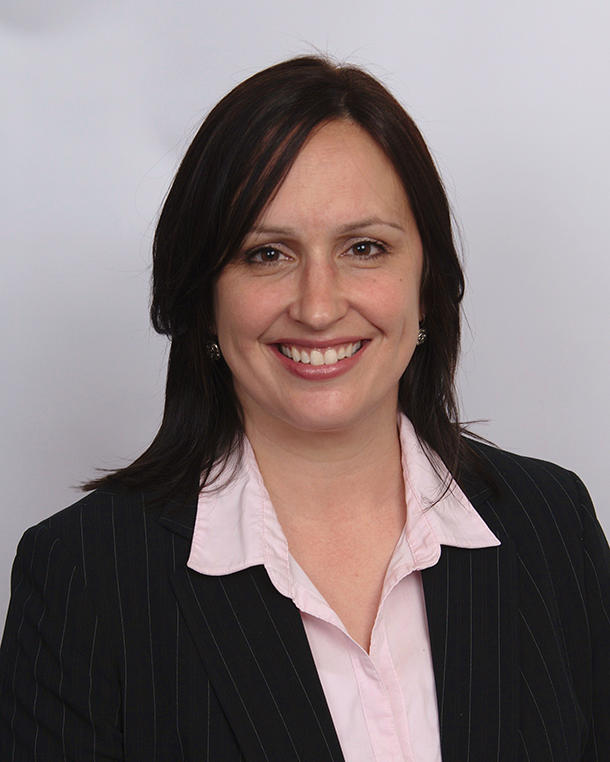 Julia C. Gage, Ph.D., M.P.H.
Division of Cancer Epidemiology & Genetics
NCI Shady Grove | Room 6E546
Biography
Julia Gage, Ph.D., M.P.H, joined DCEG as a CRTA pre-doctoral fellow in 2005, while pursuing a Ph.D. in epidemiology at Johns Hopkins Bloomberg School of Public Health. After completing her Ph.D. in 2008, she worked as a postdoctoral fellow, first in the Hormonal and Reproductive Epidemiology Branch (HREB), and then in the Clinical Genetics Branch (CGB), under the guidance of Mark Schiffman, M.D., M.P.H., senior investigator. Following her research fellowship, she became a staff scientist in 2014.
Research Interests
Dr. Gage's research is focused on translating novel discoveries regarding the natural history of human papillomavirus (HPV) into improved screening and diagnosis for cervical precancer. In particular, she investigates improved targeting of underlying precancer through novel HPV tests, colposcopy and histopathology. Dr. Gage also pursues scientific investigations to bring new technologies for cervical cancer prevention to low medical resource settings. Recently, she expanded her work to include the adaptation of data routinely collected in clinical records for research.
Screening and Diagnosis for Cervical Precancer
Along with Dr. Schiffman and Nicolas Wentzensen, M.D., Ph.D., senior investigator, HREB, Dr. Gage serves as co-investigator for multiple studies within the DCEG collaboration with Kaiser Permanente Northern California (KPNC). Dr. Gage is investigating novel biomarkers to triage HPV-positive screening results in the Persistence and Progression (PaP) cohort. She also serves as lead analyst for NCI in the New Mexico Cervical HPV Registry Project, a statewide registry of all data on cytology, HPV testing, pathology, and vaccination, used to study the impact of vaccination on screening.
To address these issues in low-resource settings, Dr. Gage contributes to the HPV primary screening intervention study in El Salvador. She is also collaborating on research to identify more effective treatment methods that are simple and inexpensive.
Adapting Clinical Records for Research
Working with Dr. Schiffman and Hormuzd Katki, Ph.D., an investigator in the Biostatistics Branch, Dr. Gage has led recent analyses from the KPNC Management Guidelines cohort of over 1 million women screened with HPV and cytology since 2003. The resulting publications have informed screening and clinical management. Recently, Dr. Gage's interest in the use of routine clinical records for epidemiologic research has led her beyond the study of HPV and cervical cancer. Under the guidance of Shahinaz Gadalla, M.D., Ph.D., also in CGB, Dr. Gage is coordinating with the United Kingdom Clinical Practice Research Datalink (CPRD) to access observational clinical data for millions of patients in primary care clinics across the country.
Press Contacts
To request an interview with NCI researchers, contact the NCI Office of Media Relations.
ncipressofficers@mail.nih.gov | 240-760-6600