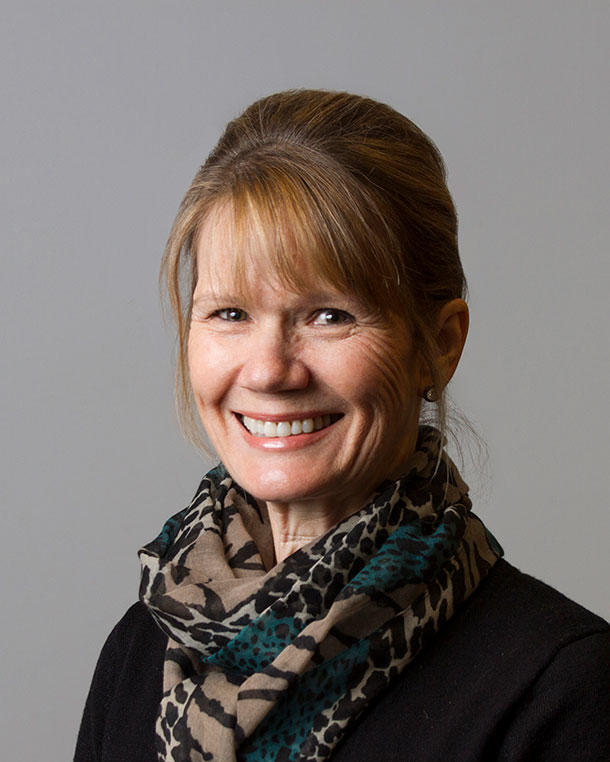 Jennifer T. Loud, R.N., C.R.N.P., D.N.P.
Assistant Branch Chief
Adult Nurse Practitioner
Division of Cancer Epidemiology & Genetics
NCI Shady Grove | Room 6E536
Biography
Dr. Loud received her B.S. in Nursing from Old Dominion University in 1981, followed by an M.S. in Nursing from George Mason University in 1992 and a Doctor of Nursing Practice from the University of Maryland, Baltimore in 2008. She has been a board-certified Adult Nurse Practitioner since 1992. She spent six years as a Nurse Practitioner with NCI's Medical Oncology Branch, working with individuals enrolled in clinical trials of new cancer treatments. During that time, she was a Clinical Trials Coordinator, and an Associate Investigator on two chemoprevention trials for women at increased risk of breast cancer. This led to an interest in cancer genetics, in pursuit of which she has taken both the Basic and the Advanced Course for Nurses in Genetic Cancer Risk Counseling at the Fox Chase Cancer Center. She joined the Clinical Genetics Branch in 2000, where she is currently involved in multiple clinical and epidemiologic studies aimed at understanding hereditary cancer and at better understanding the psychosocial impact of individuals identified as being at high genetic risk of cancer. In September 2008, Dr. Loud was appointed Assistant Branch Chief, Clinical Genetics Branch. She is also a member of NCI's Clinical Center Institutional Review Board and of the Gynecologic Oncology Group Nursing Committee.
Research Interests
Current research interests include assessing the impact of risk identification and risk management as they affect various aspects of an at-risk individual's life, with a particular focus on hereditary breast and ovarian cancer. Dr. Loud is also a co-investigator on CGB's Familial Testicular Cancer study, and the National Ovarian Cancer Prevention and Early Detection study (GOG-199). As CGB investigates the clinical implications of carrying mutations in cancer susceptibility genes, and develops novel approaches to risk management, she also hopes to learn how these strategies affect individuals and their families. She is studying how specific factors impact complex decisions related to cancer risk assessment, cancer risk communication, and activities of cancer prevention and control made by individuals at increased risk of cancer.
Press Contacts
To request an interview with NCI researchers, contact the NCI Office of Media Relations.
ncipressofficers@mail.nih.gov | 240-760-6600