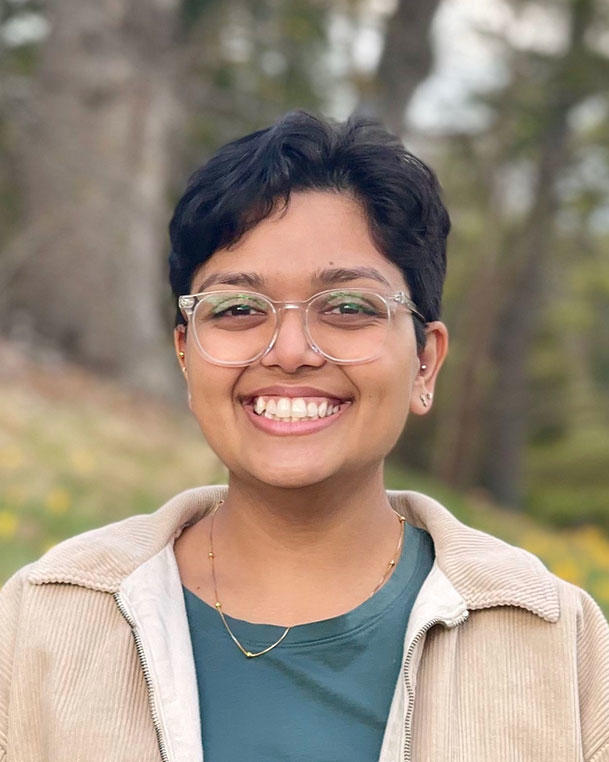 Shrutikona Das, B.A.
NCI Shady Grove | Room 7E118
Shrutikona Das, B.A., joined the Biostatistics Branch (BB) as a postbaccalaureate fellow in September 2021, after earning a B.A. in neuroscience and South Asian studies from Wellesley College in Wellesley, Massachusetts. Ms. Das is passionate about health disparities and examining the social determinants of health and access. During her undergraduate studies, she spent a year in the Gabrieli Lab at MIT McGovern Institute of Brain Research in Cambridge, Massachusetts, conducting research on language development in 4th graders during the pandemic. Ms. Das also spent the summer of 2020 at the Brown University-affiliated Miriam Hospital, where she conducted an independent project investigating the impact of race and health insurance coverage on pre-exposure prophylaxis use and HIV/AIDS risk in men who have sex with men.
In BB, Ms. Das is working on absolute and relative risk estimation for screened cancers when the intervals between visits are informed by test results, under the mentorship of Li Cheung, Ph.D., Earl Stadtman investigator.