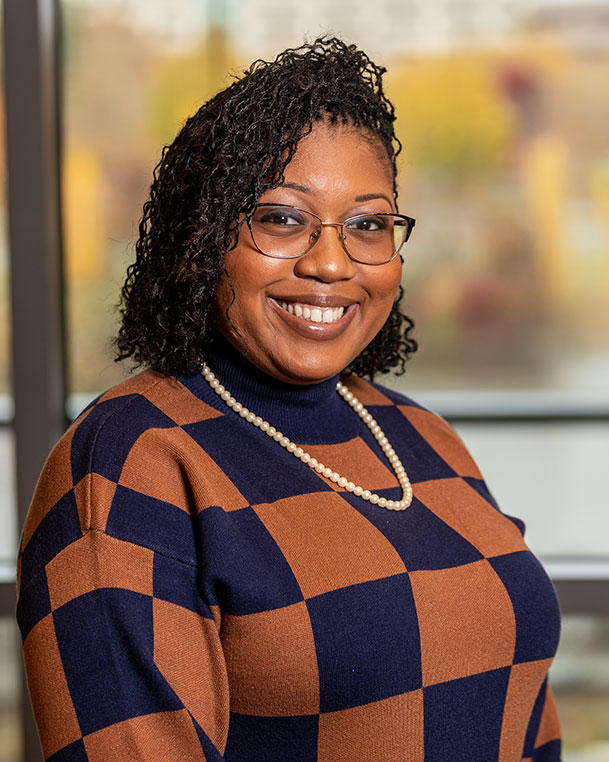 Courtney Dill, Ph.D., M.S.C.R., M.S.
NCI Shady Grove
Courtney Dill joined DCEG as a postdoctoral fellow in the Biostatistics Branch in October 2021. She earned a B.S. in biology from Spelman College, Atlanta, Georgia in 2012, and graduate degrees (all focused on cancer biology) at Morehouse School of Medicine, Atlanta, Georgia: M.S. in biomedical research in 2015; and a dual degree, which included an M.S. in clinical research and a Ph.D. in biomedical science, in 2021. 
For her dissertation, Dr. Dill used a network approach to identify genetic drivers that are associated with survival time in patients with triple negative breast cancer.
Dr. Dill is interested overall in how patient risk stratification can be used to inform screening guidelines and clinical trial design. She is using the PLCO dataset to determine whether race/ethnicity or ancestry is a better predictor of cancer risk for a number of aggressive cancers, under the mentorship of Hormuzd A. Katki, Ph.D., senior investigator.