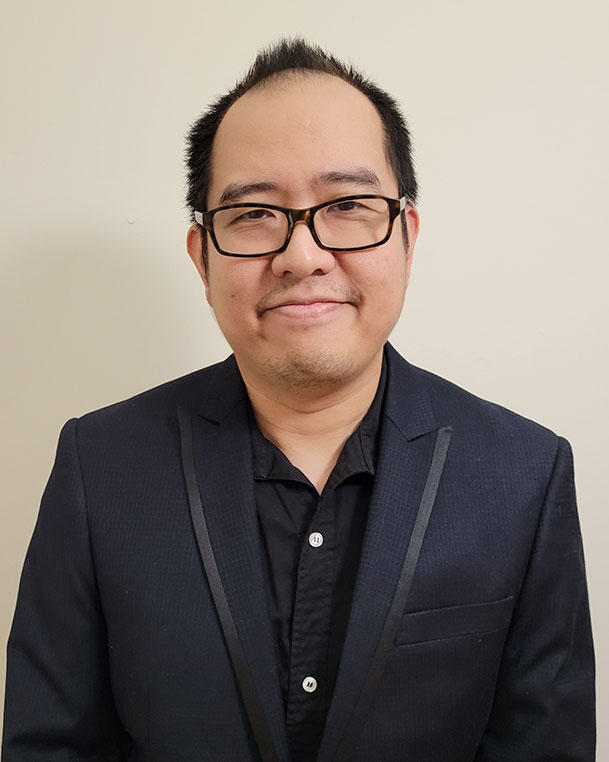 Mark Louie Ramos, Ph.D.
NCI Shady Grove | Room 7E628
Mark Louie Ramos, Ph.D., joined DCEG as a postdoctoral fellow in the Biostatistics Branch (BB) in January 2022. He received a Ph.D. in statistics from the University of Maryland, Baltimore County in 2021, an M.S. in statistics from the University of Philippines, Dilman, Manila in 2015, and a MMathEd in 2008 and B.S. in math/actuarial science in 2003—both from the University of Santo Tomas, España, Manila. For his doctoral work, Dr. Ramos developed statistical methods for using null mixture distributions for application in false discovery rates and a new approach to controlling family-wise error rates in multiple testing.
In BB, Dr. Ramos applies his skills and knowledge in multiple testing methods to studies in metabolomics and lipidomics and liver cancer, and his background and experience in sampling theory to statistical methods for designing and analyzing novel epidemiologic designs when invasive biospecimens can only be collected on subsamples of a cohort, e.g., Connect for Cancer Prevention Study. Dr. Ramos works under the mentorship of Barry I. Graubard, Ph.D., and Hormuzd A. Katki. Ph.D., both senior investigators.