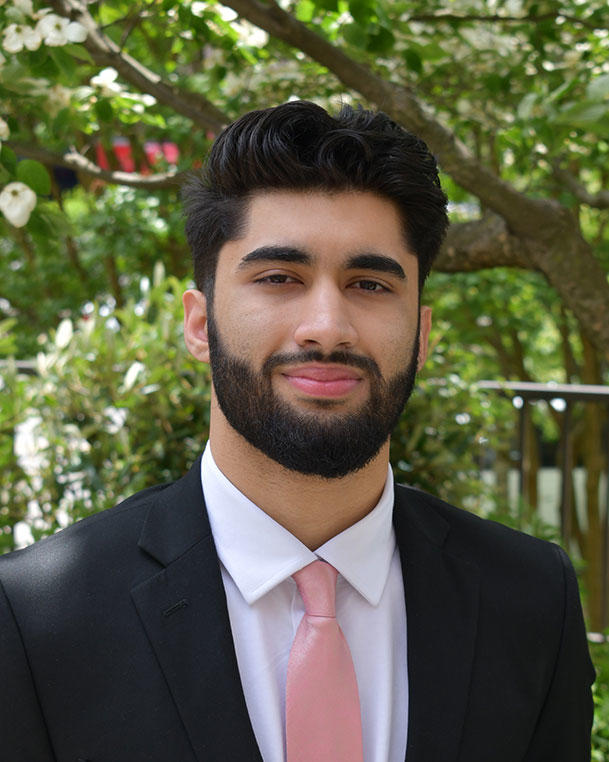 Muzzammil W. Ahmadzada, B.S.
Postbaccalaureate Fellow
iCURE Scholar
NCI Shady Grove | Room 6E502
Muzzammil Ahmadzada joined DCEG as a postbaccalaureate fellow and NCI iCURE Scholar in the Clinical Genetics Branch (CGB) in September 2022. He earned a B.S. in molecular and cellular biology from Johns Hopkins University in Baltimore, Maryland in 2022. 
In CGB, Mr. Ahmadzada's research focuses on identifying and characterizing individuals at high risk of developing cancer and discovering predictive and prognostic biomarkers that may guide therapeutic decisions for those patients. Currently, he is working on a project investigating the cancer susceptibility and cancer profiles of myotonic dystrophy (DM) patients compared to the overall non-DM population, under the mentorship of Shahinaz Gadalla, M.D., Ph.D., senior investigator.