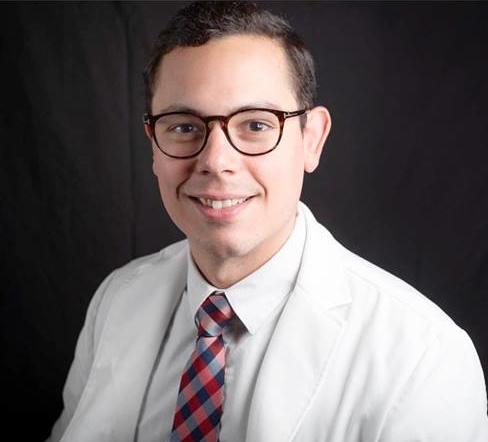 Esteban Astiazaran Symonds, M.D.
Esteban Astiazaran Symonds, M.D., joined the Clinical Genetics Branch (CGB) in 2020 as a clinical fellow. Dr. Symonds obtained his M.D. from Universidad de Sonora, Hermosillo, Mexico, in 2014, completed his internal medicine residency at New York Medical College, New York, and subsequently completed a Medical Genetics and Genomics Fellowship at the National Human Genome Research Institute (NHGRI), NIH. He is board-certified in internal medicine.
Dr. Symonds joined DCEG during his NHGRI Fellowship to study the genetic and phenotypic variability of individuals with cancer-predisposing syndromes, specifically in families with familial melanoma and pancreatic cancer. He is also investigating genome-first approaches used in Noonan syndrome and other RASopathies. Dr. Symonds works under the mentorship of Alisa M. Goldstein, Ph.D., senior investigator, and Douglas Stewart, M.D., senior investigator.