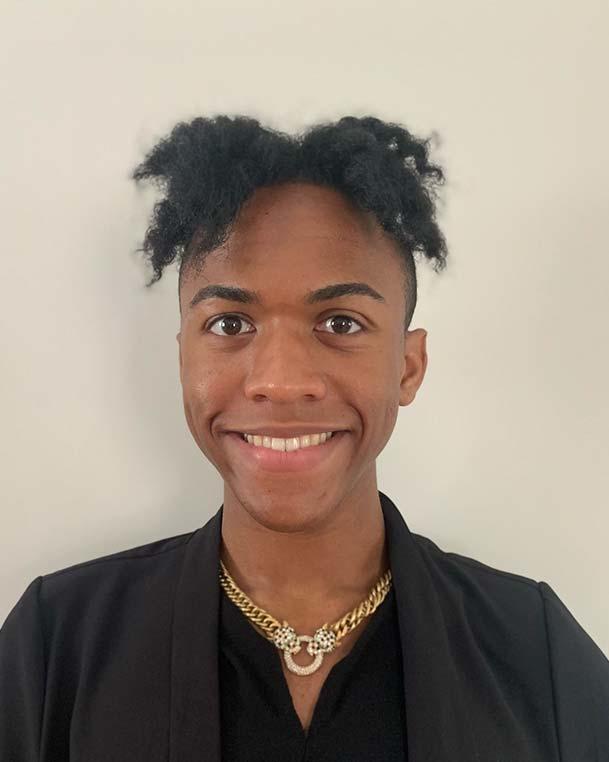 Jalen K. Brown, B.S.
NCI Shady Grove | Room 6E226
Jalen Brown joined the Infections and Immunoepidemiology Branch (IIB) as a CRTA postbaccalaureate fellow in September 2021. He graduated from the Georgia Institute of Technology in May 2021 with a bachelor's in psychology and a minor in health and medical sciences. Mr. Brown performed undergraduate research in educational psychology, exploring cognitive and sociodemographic factors related to exam performance in biology courses.
In IIB, Mr. Brown is expanding his interests in social/behavioral research in a biomedical context by investigating sexual gender minority (SGM) health disparities, under the mentorship of Sarah Jackson, Ph.D., research fellow and independent research scholar. He is most interested in investigating the social and environmental factors explaining the reduced number of cervical cancer screenings among transgender populations in comparison to cisgender populations. As a gender non-conforming individual, he is passionate about uplifting underrepresented SGM populations in research who in many countries lack access to appropriate healthcare providers and resources.