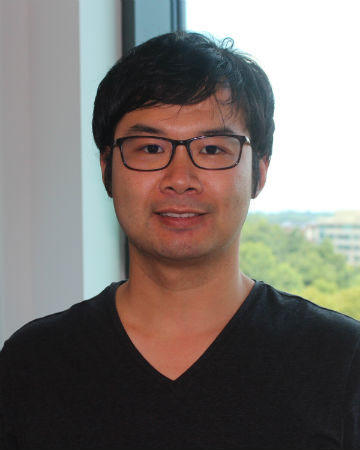 Zhiwei Liu, Ph.D., joined the Infections and Immunoepidemiology Branch (IIB) as a postdoctoral fellow in October 2016, and was promoted to research fellow in 2019.  He received a B.S. in preventive medicine from Sun Yat-sen University, China (2009) and a Ph.D. in epidemiology from the Karolinska Institutet, Sweden in 2016.  
Under the mentorship of Eric Engels, M.D., M.P.H., senior investigator and Chief, IIB, Dr. Liu's research seeks to examine the etiology of Epstein-Barr virus (EBV)-related cancers, including nasopharyngeal carcinoma (NPC), Hodgkin lymphoma (HL), and Burkitt lymphoma (BL).  He is also working with Jill Koshiol, Ph.D., senior investigator, IIB, to understand the etiology of hepatobiliary cancers.  
In addition, Dr. Liu is interested in immunogenetics of cancer, with a focus on investigating the associations between genetic polymorphisms of immune-related genes (e.g. human leukocyte antigen and cytokines) and cancer.