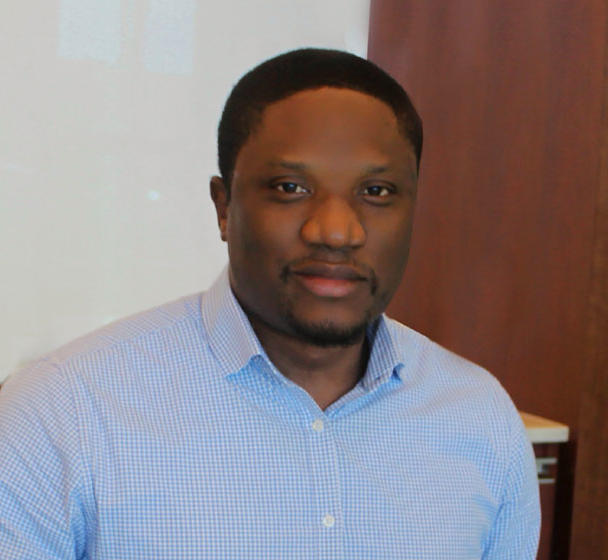 Mustapha Abubakar, M.D., Ph.D.
Mustapha Abubakar, M.D., Ph.D., joined the Integrative Tumor Epidemiology Branch (ITEB) as a postdoctoral fellow in 2017 and was promoted to a research fellow in 2020. Dr. Abubakar earned his medical degree from Bayero University, Kano, Nigeria and subsequently underwent postgraduate residency training in histopathology in the Department of Pathology, Aminu Kano Teaching Hospital, Nigeria. He obtained his M.Sc. in epidemiology from the Imperial College London, United Kingdom in 2012 and his Ph.D. in molecular epidemiology from the University of London's Institute of Cancer Research (ICR), London, in 2017. 
Dr. Abubakar's research is founded on his interest in bridging cancer biology and epidemiology by using an integrative patho-epidemiology approach that addresses knowledge gaps in tumor initiation and etiologic heterogeneity, disease progression, and clinical outcomes (recurrence and survival). For his research, Dr. Abubakar explores innovative ways to characterize normal, precursor, and invasive tissues, and tissue microenvironment, by using computational pathology approaches. Key focus of this work involves improving our understanding of the natural history of cancer and uncovering tissue biomarkers of cancer risk, progression, and clinical outcomes.
In DCEG, Dr. Abubakar is working under the primary mentorship of Gierach Gretchen, Ph.D., M.P.H., senior investigator and Chief, ITEB, as well as Montserrat García-Closas, M.D., Dr.P.H., senior investigator, Trans-Divisional Research Program and Deputy Director, DCEG, and Xiaohong Rose Yang, Ph.D., M.P.H., senior investigator, ITEB, to conduct integrative patho-epidemiology studies of breast cancer. Dr. Abubakar has received the DCEG Fellows Award for Research Excellence (D-FARE), Intramural Research Award (IRA), and Fellowship Achievement Award.