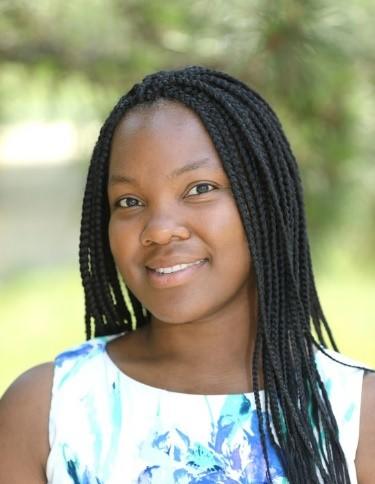 Francine S. Baker, M.S.
NCI Shady Grove | CRL/3416J
Francine S. Baker, M. S., joined the Laboratory of Translational Genomics (LTG) as a postbaccalaureate fellow and iCURE scholar in the laboratory of Ludmila Prokunina-Olsson, Ph.D., LTG Director and senior investigator in 2020. Ms. Baker graduated from the University of Maryland, College Park, School of Public Health in 2017 with a bachelor's degree in public health science. Following her undergraduate studies, she completed a year as an NIH Academy Enrichment Program postbaccalaureate fellow in the laboratory of Stefan Ambs, Ph.D., M.P.H., Center for Cancer Research, NCI, where she investigated the role of cysteine metabolism on breast cancer biology. In 2021, Ms. Baker earned a master's degree in biology with a concentration in cancer prevention and control from the University of the District of Columbia in partnership with Georgetown University.
Ms. Baker is exploring the connection between Epstein Barr virus (EBV) infection and IFNL4, and its relation to health disparity, under the mentorship of Dr. Prokunina-Olsson and Sam Mbulaiteye, MBChB, M.Phil., M.Med., senior investigator, Infections and Immunoepidemiology Branch.