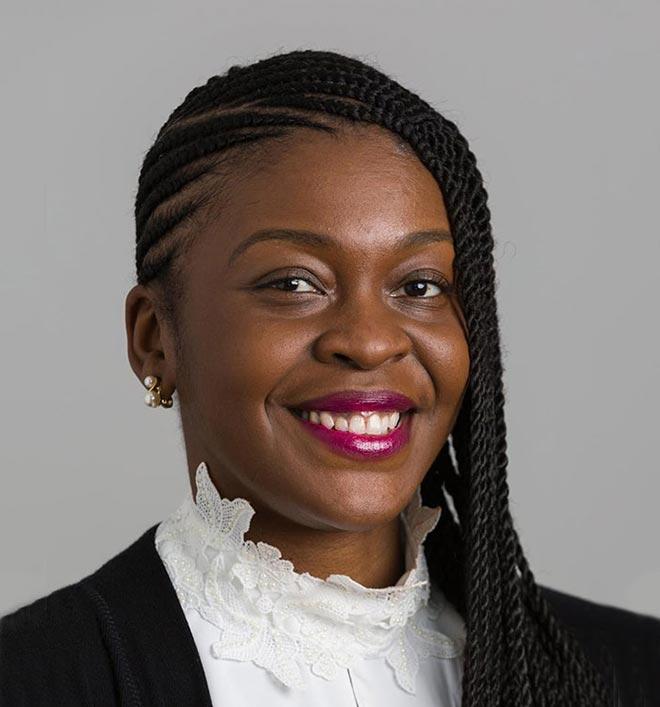 Eboneé Nicole Butler, Ph.D.
Eboneé Nicole Butler, Ph.D., M.P.H., joined DCEG as an NCI Cancer Prevention Fellow in 2017. Dr. Butler earned a B.A. in biochemistry from Rice University in Houston, Texas, and an M.P.H. in epidemiology from Emory University in Atlanta, Georgia. She completed her Ph.D. in epidemiology at the University of North Carolina at Chapel Hill.
Dr. Butler's research interests center on integrating epidemiology, molecular biology, and pathology to identify and evaluate prognostic and predictive biomarkers in prostate and breast tumors. Her research also seeks to better understand prostate and breast cancer etiology in people of African descent. Dr. Butler works under the mentorship of Gretchen Gierach, Ph.D., M.P.H., Chief and senior investigator, Integrative Tumor Epidemiology Branch, to examine prostate cancer etiology and to evaluate novel biomarkers that may identify aggressive prostate tumors at time of diagnosis.