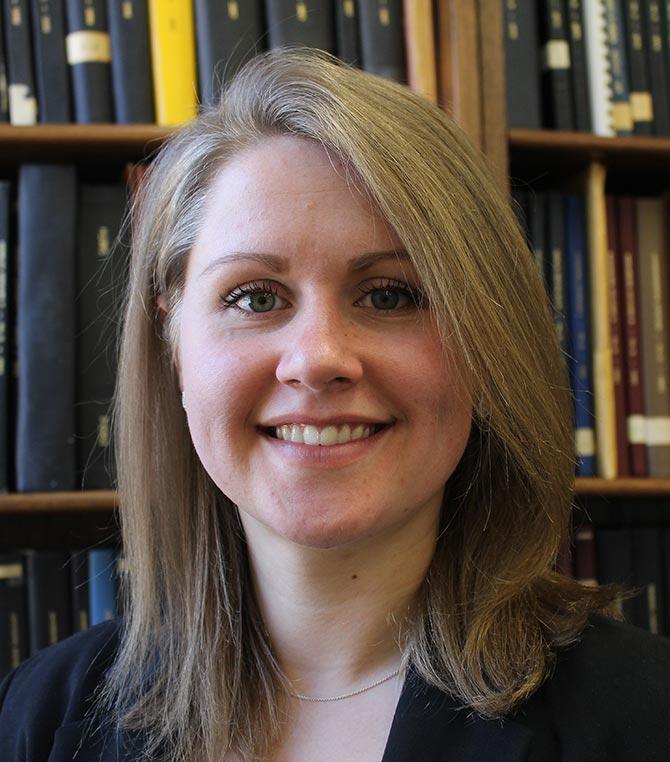 Jessica Gorzelitz, Ph.D., M.S.
Jessica S Gorzelitz, Ph.D., M.S., joined the Metabolic Epidemiology Branch (MEB) as a Cancer Prevention Fellow in 2020. She earned her Ph.D. in kinesiology at the University of Wisconsin-Madison with an emphasis in physical activity epidemiology, a minor in biostatistics, and additional training in clinical trials. Dr. Gorzelitz's doctoral research focused on home-based muscle strengthening exercise in endometrial cancer survivors. She previously studied the validity of self-report and device-based physical activity measurements, and prehabilitation in pancreatic cancer patients for muscle mass maintenance.
Dr. Gorzelitz's research interests include the role of exercise as medicine and using physical activity from prevention to survivorship. Dr. Gorzelitz is working under the mentorship of Charles Matthews, Ph.D., senior investigator, to investigate the unique metabolic contributions of muscle and muscle-strengthening activity on cancer prevention, especially in gynecologic cancer, while also studying muscle-strengthening behavior and survivorship outcomes.