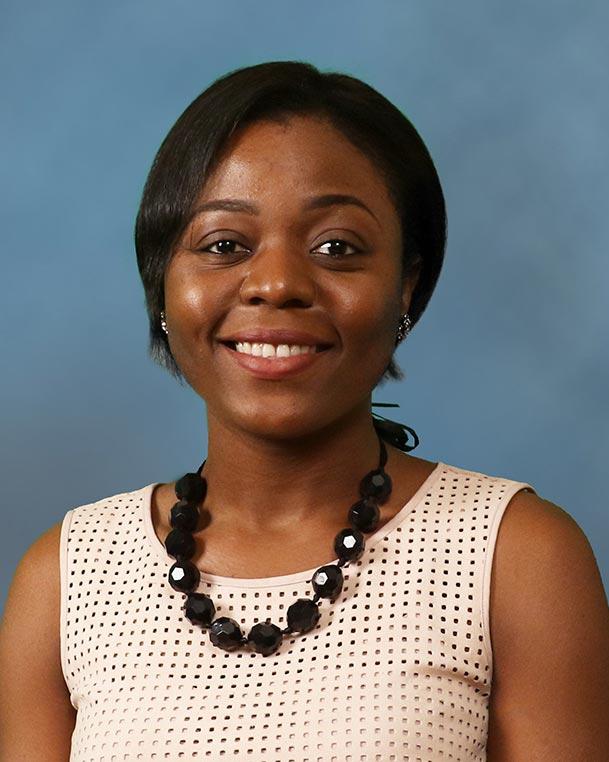 Omonefe Omofuma, Ph.D., M.S.
Omonefe Omofuma, Ph.D., M.S., joined the Metabolic Epidemiology Branch (MEB) as a postdoctoral fellow in 2020. Dr. Omofuma received her B.Pharm degree from Olabisi Onabanjo University, Nigeria. She obtained her M.S. in pharmacy administration from Long Island University, New York, and a Ph.D. in epidemiology from the Arnold School of Public Health, University of South Carolina, Columbia. During her Ph.D. training, Dr. Omofuma was a Susan G. Komen Graduate Trainee in Disparities Research. Her research was focused on diet and modifiable factors and disparities in cancer outcomes, under the mentorship of Dr. Susan E. Steck. More specifically, she studied the role of dietary advanced glycation end-products in breast cancer risk and survival. Dr.. Omofuma's research interests include examining multiple cancer risk factors, including modifiable and molecular factors.
She is investigating the descriptive epidemiology, etiology, and predictive biomarkers of esophageal adenocarcinoma and gastric cancer, under the mentorship of M. Constanza Camargo, Ph.D., Earl Stadtman Investigator.