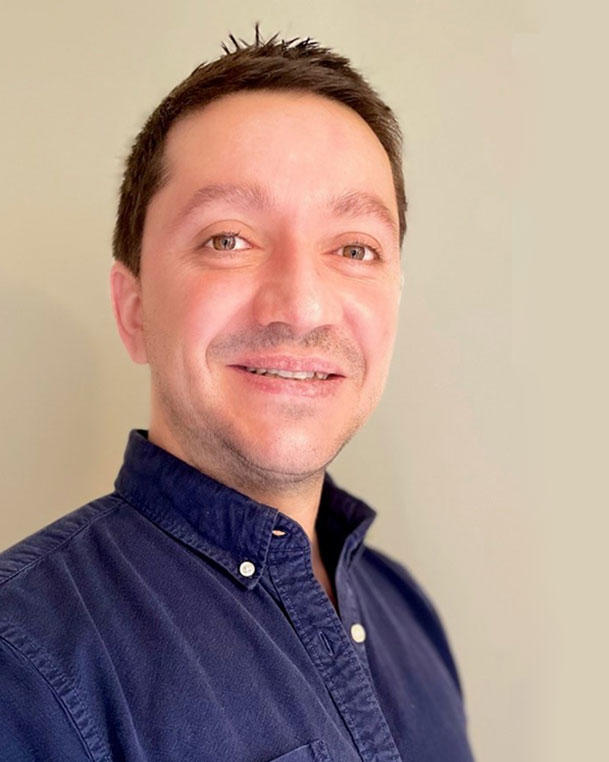 Pedro F. Saint-Maurice, Ph.D.
NCI Shady Grove | Room 6E320
Pedro Saint-Maurice, Ph.D., joined the Metabolic Epidemiology Branch (MEB) as a postdoctoral fellow in 2016. He received a Ph.D. in kinesiology from Iowa State University, Ames, in 2013, and his dissertation work examined the potential of accelerometry for calibrating physical activity questionnaires. Prior to joining NCI, he was a postdoc at Iowa State University and a research consultant with the Cooper Institute in Dallas, Texas, where he led several studies to understand the measurement properties of both accelerometers and physical activity questionnaires. He was also involved in an NCI-funded project, The Family Life, Activity, Sun, Health, and Eating (FLASHE) Study. Since joining DCEG, he has been working with Dr. Charles Matthews in MEB. He was promoted to research fellow in September 2021.
In MEB, Dr. Saint-Maurice evaluates the impact of physical activity on health during midlife (age 40-60) by examining activity duration patterns (i.e., 10+ minutes at-a-time vs. any duration), intensity (i.e., light vs. moderate to vigorous activity), and timing (i.e., age at physical activity initiation). He has also examined the relationship between daily step count and stepping intensity (steps/minute) with mortality in both healthy adults and adults with chronic conditions, including cancer.
More recently, he used accelerometry data to estimate the public health impact of small increases in physical activity across the U.S. adult population. In his ongoing work, he examines how profiles of sleep and ambulatory movement throughout the day might be associated with cancer risk and mortality.