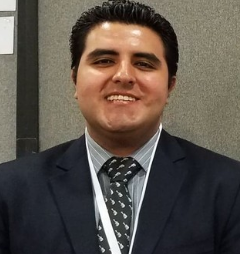 Joshua Daniel Arias, M.S.
Joshua Daniel Arias, M.S., joined the Occupational and Environmental Epidemiology Branch (OEEB) as a postbaccalaureate fellow in 2019. Mr. Arias earned his M.S. in biological sciences from California State University, Long Beach. Working with Dr. Amanda E. Fisher, his master's thesis research focused on elucidating the phylogeny of Acanthaceae, a tropical plant family, using bioinformatic assays that combined RNA- and DNA-seq data.
In OEEB, Mr. Arias performs genome-wide association studies to explore further the genetic architecture and underpinnings of non-Hodgkin lymphoma (NHL), under the mentorship of Sonja Berndt, Pharm.D., Ph.D., senior investigator, OEEB.