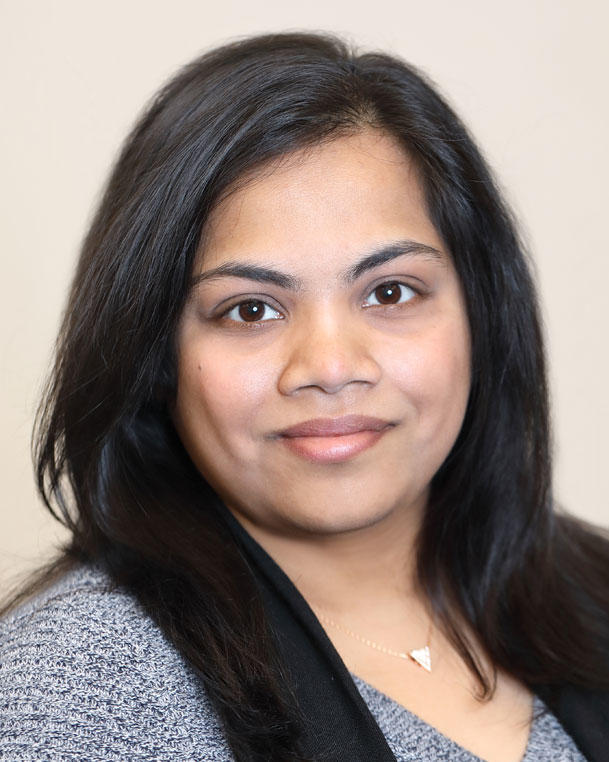 Pragati Gole Advani, M.D., Dr.P.H., M.P.H.
Pragati Gole Advani, M.D., Dr.P.H., M.P.H. joined the Radiation Epidemiology Branch (REB) as a postdoctoral fellow in 2017. Dr. Advani earned her doctoral degree from the University of Texas, School of Public Health, Dallas, Texas, with a major in health promotion and behavioral sciences and minor in cancer epidemiology. During her doctoral program, she served as a Susan G. Komen predoctoral fellow; her dissertation examined disparities in patient adherence to surgical management of breast cancer and survivorship practices at the MD Anderson Cancer Center (MDACC). Dr. Advani completed a postdoctoral fellowship in the Division of Radiation Oncology at the MDACC, where she worked on a population-based study examining the burden of local therapy (surgery and radiation) decisions and associated outcomes among older breast cancer patients. She earned her degree in medicine from the University of Seychelles, Victoria, and an M.P.H with a concentration in health education and leadership studies from Western Kentucky University, Bowling Green.
In REB, Dr. Advani works under the mentorship of Lindsay Morton, Ph.D., senior investigator, to broaden her experience in cancer survivorship research by investigating the etiology of treatment-related second cancers.