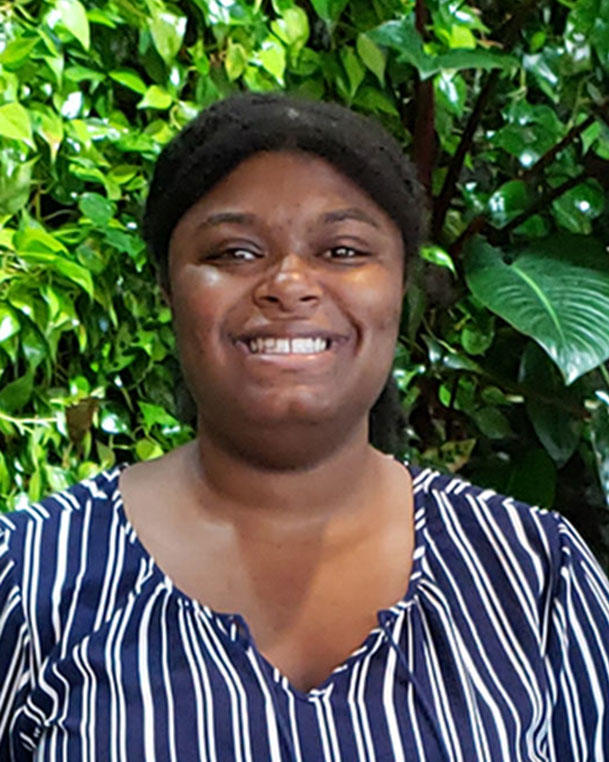 Toniya Brown, B.A.
NCI Shady Grove | Room 7E404
Ms. Toniya Brown joined DCEG as a postbaccalaureate fellow in August 2022. Ms. Brown earned her B.A. in psychology from Duke University, Durham, North Carolina in 2020 and completed her premedical coursework in the Bryn Mawr College Postbaccalaureate Premedical Program, Bryn Mawr, Pennsylvania in 2021. Her most recent previous research experience was working at the University of North Carolina (UNC) at Chapel Hill as a research coordinator within the Pulmonary Division of UNC School of Medicine. As an undergraduate, she worked as a research assistant for the Duke Department of Psychiatry and Behavioral Sciences, the Duke Identity and Diversity Lab, and for the National Resource Center for Psychiatric Advanced Directives.
Ms. Brown is working with the Connect for Cancer Prevention Study under Chief Scientist Dr. Mia Gaudet. Within this role, she is coordinating the cross-national study sites as part of the electronic health records, biospecimen, and return of genetic results subcommittees. Her broad research interests include contextualizing disparate health outcomes amongst racial groups within the oncology patient population, and clinical efforts to minimize these outcomes through patient advocacy and shared decision making.