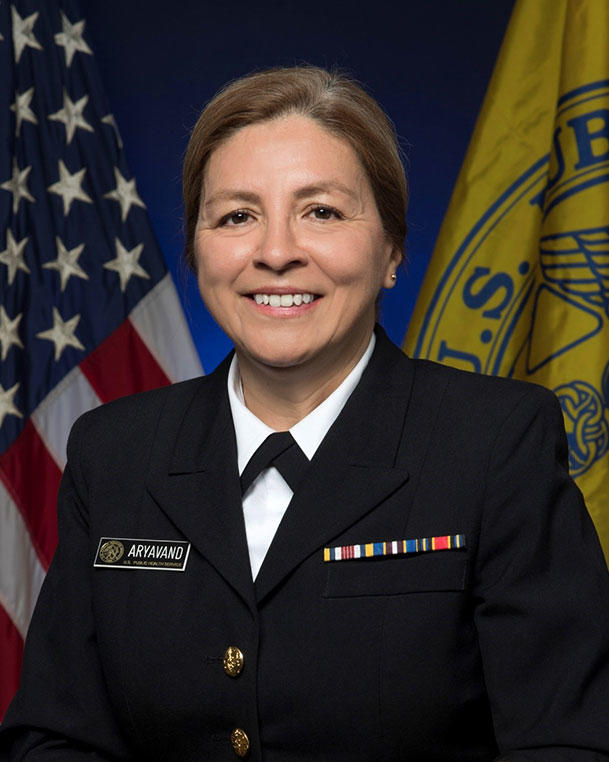 Margarita Aryavand, M.S.N., C.F.N.P.
Nurse Practitioner, Captain, US Public Health Service
NCI Shady Grove | Room 6E518
Biography
Margarita Aryavand received her B.S. in Nursing from George Mason University, followed by an M.S. in Nursing from Marymount University. She is a Board-Certified Family Nurse Practitioner and joined the NIH in 2001. She spent eleven years as a Nurse Practitioner with NCI's Medical Oncology Branch, working with individuals enrolled in clinical trials of new cancer treatments. At that time, she was a Clinical Trials Coordinator, and an Associate Investigator on numerous chemoprevention trials for solid and endocrine tumors. During her time at NIH she has also worked with minority populations with a focus on arthritis with the National Institute of Arthritis and Muscoloskeletal Skin Diseases and gained extensive knowledge on Renal Diseases with the National Institute of Diabetes and Digestive and Kidney Diseases. She joined the Clinical Genetics Branch (CGB) in 2019, where she is currently involved in clinical and epidemiologic studies aimed at understanding familial cancer syndromes. She is a Commissioned Officer in the US Public Health Service and was promoted to Captain in 2017.
Research Interests
Current research interests include assessing the genetic causes and clinical features of RASopathies—a group of conditions caused by a genetic variation in the Ras pathway, which is key to cellular growth—and understanding the role of genetic and environmental factors in the etiology of cancer and related conditions. As CGB investigates the clinical implications of carrying mutations in cancer susceptibility genes and develops novel approaches to risk management, Ms. Aryavand hopes to learn which patients are at risk for cancer and other conditions and how family members may be impacted.