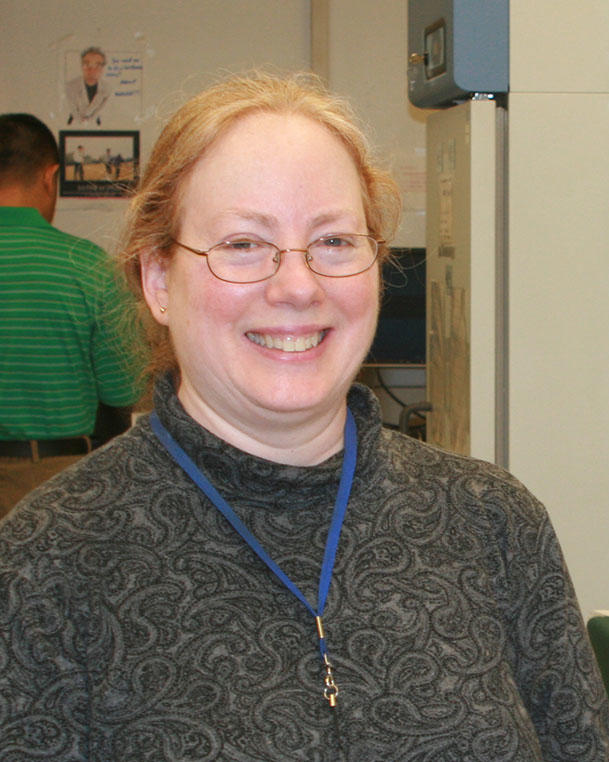 Irene Collins, Ph.D.
NCI Shady Grove | Consolidated Research Laboratories, Room 3316J
Biography
Dr. Irene Collins joined Dr. Laufey Amundadottir's lab in the Laboratory of Translational Genomics (LTG) as a biologist/lab manager in 2008. Dr. Collins completed her M.S. degree in molecular biology from New York University, New York, and received her Ph.D. in molecular biology from the University of Medicine and Dentistry of New Jersey. In her Ph.D. project, Dr. Collins mapped and identified novel meiotic DNA replication origins in the budding yeast Saccharomyces cerevisiae. Prior to joining DCEG, she served as a postdoctoral fellow in the laboratory of Dr. David Levens in the Laboratory of Pathology at the National Cancer Institute, NIH, where she examined transcription and the action of topoisomerase inhibitors on transcription of the c-myc oncogene. 
Research Interests
In Dr. Amundadottir's lab, Dr. Collins performs translational genomics studies on susceptibility variants identified in genome-wide association studies of pancreatic cancer, with the aim of explaining their biological significance. Her work involves a broad set of approaches including cellular and molecular biology, genetics and genomics.