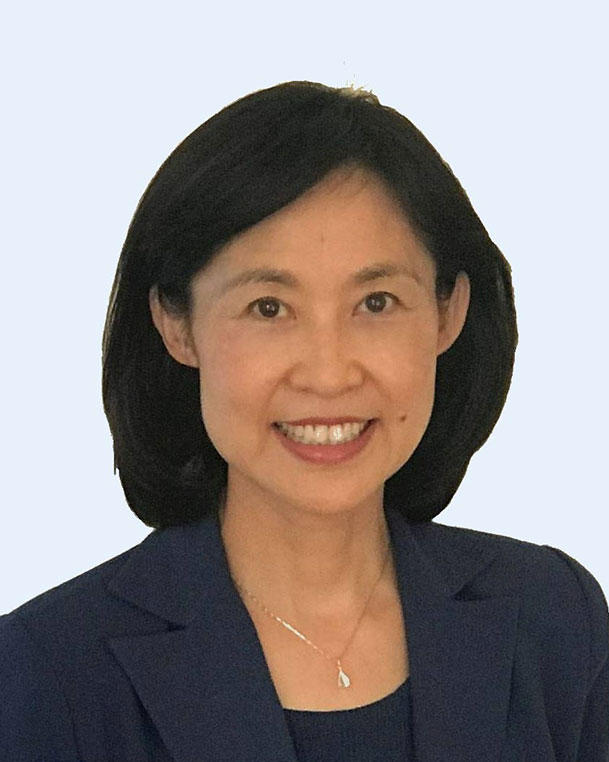 Qing Lan, M.D., Ph.D., M.P.H.
NCI Shady Grove | Room 6E136
Biography
Dr. Lan received her M.D. at Weifang Medical University, her Ph.D. in molecular epidemiology at the Chinese Academy of Preventive Medicine in Beijing, as part of a joint training program with the U.S. Environmental Protection Agency and the University of North Carolina at Chapel Hill, and her M.P.H. at Johns Hopkins University. She was awarded NIH scientific tenure in 2008. Dr. Lan uses classic epidemiologic methods, detailed exposure assessment approaches, and state-of-the-art biomarker platforms to evaluate relationships between important exposures and cancer, and to obtain mechanistic insight.
Dr. Lan has received multiple awards, including the NIH Merit Award for her pioneering research on lung cancer and indoor air pollution that led to interventions that reduced cancer risk; the U.S. EPA Scientific and Technological Achievement Award, the NCI Director's Award, and the DCEG intramural research award.
Research Interests
Dr. Lan's research focuses on the molecular epidemiology of indoor air pollution and lung cancer and occupational exposures to known or suspected carcinogens, as well as the etiology of hematopoietic malignancies. She has conducted molecular epidemiologic studies of populations exposed to well-defined classes of chemical compounds that are known or suspected carcinogens, including polycyclic aromatic hydrocarbons (PAHs), benzene, formaldehyde, trichloroethylene, diesel, carbon black, nanoparticles, and others. Dr. Lan and her colleagues apply "omic" technologies in their studies including metabolomics, genomics, epigenetics, transcriptomics, proteomics, and whole genome sequencing, as well as conduct genome-wide association studies (GWAS).
Molecular Epidemiology Studies of Lung Cancer Among Never Smokers
Lung cancer rates for never-smoking women in Asia are among the highest in the world. The histological distribution and molecular characteristics of lung cancer in this population have patterns that are distinctly different from lung cancer among smokers. Although the etiology remains mostly unexplained, it may be due in part to the contribution of environmental exposures such as the use of coal for cooking, secondhand smoke, and exposure to exhaust from cooking. Dr. Lan has conducted a series of studies to investigate the relationship between environmental exposures, genetic susceptibility, and risk of lung cancer in Xuanwei, China, where lung cancer rates are among the highest in the world for never-smoking women. Dr. Lan formed and leads the Female Lung Cancer Consortium in Asia to study both environmental and genetic risk factors for lung cancer and has led the largest GWAS of lung cancer among never-smokers.
Molecular Epidemiology Studies of Known or Suspected Carcinogenic Combustion-Derived Particulates
There is increasing evidence that particulate matter exposure from multiple sources of indoor and outdoor pollution causes lung cancer; however, the carcinogenic components of particulates have not been clearly identified (e.g., organic vs. elemental carbon core). Dr. Lan conducted a series of cross-sectional molecular epidemiology studies of populations exposed to particulates that are known or suspected carcinogens including diesel exhaust, carbon black, biomass, and multi-walled carbon nanotubules. She is also studying the impact of climate change on the relationship between outdoor air pollution and biomarkers relevant for lung cancer.
Molecular Epidemiology Studies of Benzene, Trichloroethylene, and Formaldehyde
Benzene is known to have toxic effects on the blood and bone marrow and is a known leukemogen and suspect lymphomagen, but its impact at levels below the U.S. occupational standard of 1 part per million (ppm) remains uncertain. Dr. Lan and her colleagues carried out a cross-sectional molecular epidemiology study with detailed exposure assessment to investigate the effect of benzene exposure below 1 ppm and found that white blood cell and platelet counts were significantly lower among workers exposed to benzene compared to unexposed workers. She and her colleagues are evaluating additional hematologic changes, cytogenetic abnormalities, altered proteomic and mRNA expression, and genetic susceptibility in workers exposed to benzene.
Trichloroethylene (TCE) is a ubiquitous environmental contaminant and is present in many EPA Superfund sites. TCE is a recognized kidney carcinogen, but its carcinogenicity is still unclear for other cancer sites (e.g., non-Hodgkin lymphoma (NHL), liver). To address questions about TCE's mechanism of action, Dr. Lan has conducted a molecular epidemiology study of biomarkers related to immune function and kidney toxicity as well as alterations in methylation, the metabolome, and microRNA to evaluate the biologic plausibility of carcinogenicity related to occupational exposure to TCE.
Epidemiological studies have shown that occupational exposure to formaldehyde is associated with increased risk of leukemia, particularly myelogenous leukemia. Dr. Lan carried out a molecular epidemiological study analyzing chromosomal aberrations and alterations of immune markers to explore the biologic plausibility of this association.
Molecular Epidemiology Study of Non-Hodgkin Lymphoma
The incidence rates of NHL in the United States steadily increased over the last half of the 20th century. Despite many studies into this malignancy, there are still questions about the etiology of NHL and its subtypes.
Dr. Lan generated a series of novel findings from her studies of occupational, environmental, and genetic factors and risk of NHL among non-Hispanic whites. However, the ability to follow-up, confirm, and extend those observations is limited by the low prevalence and limited range of several important chemical exposures and the high to complete linkage disequilibrium between key candidate genetic loci in Western populations. To address these issues Dr. Lan and her colleagues conducted a multi-center case-control study of both lymphoid and myeloid neoplasms in East Asia (i.e., AsiaLymph). The study takes advantage of the higher prevalence and greater range of certain key risk factors in Asia compared to the West, as well as differences in genetic background. It will provide new insights into the etiology of these tumors.
Press Contacts
To request an interview with NCI researchers, contact the NCI Office of Media Relations.
ncipressofficers@mail.nih.gov | 240-760-6600