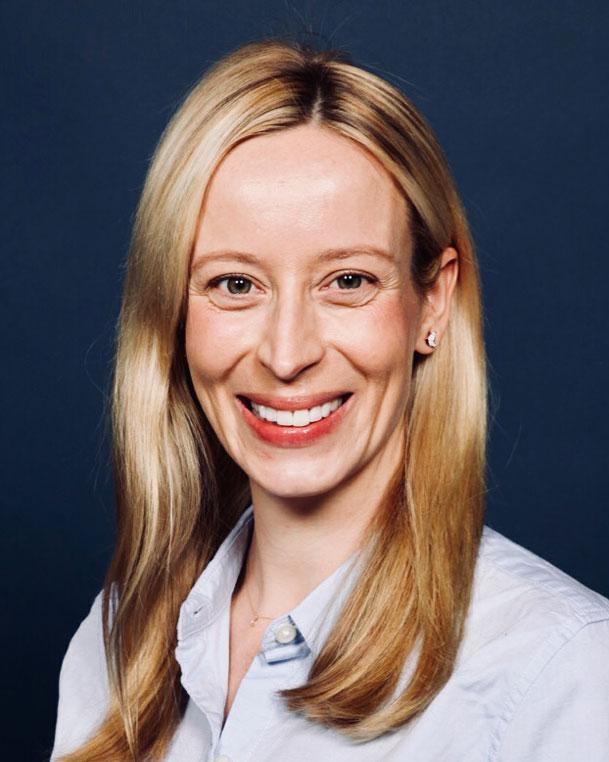 Erikka Loftfield, Ph.D., M.P.H.
Earl Stadtman Investigator
NCI Shady Grove | Room 6E422
Biography
Erikka Loftfield earned an M.P.H. in chronic disease epidemiology in 2012 and a Ph.D. in epidemiology in 2015, both from Yale University. She joined DCEG in 2013 through the Yale University-NCI Partnership Training Program. In 2015 she transitioned to a postdoctoral fellowship and in 2016 was promoted to research fellow. She was selected as an Earl Stadtman tenure-track investigator in the Metabolic Epidemiology Branch (MEB) and an NIH Distinguished Scholar in 2020.
Dr. Loftfield has received numerous awards for her work, including the NIH and DCEG Fellows Award for Research Excellence, the NCI Director's Intramural Innovation Award, the Office of Dietary Supplements Research Scholars Program Award, and the DCEG Outstanding Research Paper by a Fellow.
Research Interests
Dr. Loftfield's research focuses on the interplay between diet, metabolism, the microbiome and genetics and their effects on cancer risk. Her integrative research program leverages developing technologies to improve dietary assessment and gain insights into diet-cancer associations.
As a fellow, Dr. Loftfield studied the relationship between coffee drinking and risk of cancer and mortality utilizing data from prospective cohort studies and genetic and metabolomic approaches. She parlayed findings from this work into novel questions to assess coffee consumption for the NCI Diet History Questionnaire III. 
Etiologic Studies of Diet-related Cancers
Variations in diet have long been thought to contribute to worldwide differences in cancer rates, and nutritional epidemiological studies have played a key role in identifying diet-related cancer risk factors, including processed meat, alcohol, and obesity. But the importance of many dietary components in cancer etiology, from fiber to food additives, remains unclear. Past nutritional epidemiological studies have had limited ability to assess comprehensively the impact of genetics, the microbiome, and lifestyle, on the digestion and metabolism of dietary components. Dr. Loftfield's research capitalizes on advances in dietary assessment and high-throughput 'omics technologies to address these challenges and gain novel insights into contributions of diet to cancer. Her work currently focuses on the potential role of diet-related microbial and human metabolites in the development of gastrointestinal cancers.
Dietary Biomarker Development
Nutritional research has been hampered by challenges in measuring complex diets accurately. Among the challenges are a lack of biomarkers of exposure and metabolic response to usual dietary intake. However, the application of high-throughput 'omics technologies in both controlled feeding studies and population-based studies has great potential to identify novel dietary biomarkers. Not only may this work improve dietary assessment, but it may also clarify the contributions of diet to cancer risk. Dr. Loftfield conducts studies to identify blood, urine, and fecal biomarkers of dietary intake, focusing on components such as coffee, fiber, whole grains, and meat that have been linked to cancers of the digestive tract. Her work in this area also extends to emerging dietary exposures, such as ultra-processed foods and food additives that may impact health and cancer risk.
Press Contacts
To request an interview with NCI researchers, contact the NCI Office of Media Relations.
ncipressofficers@mail.nih.gov | 240-760-6600