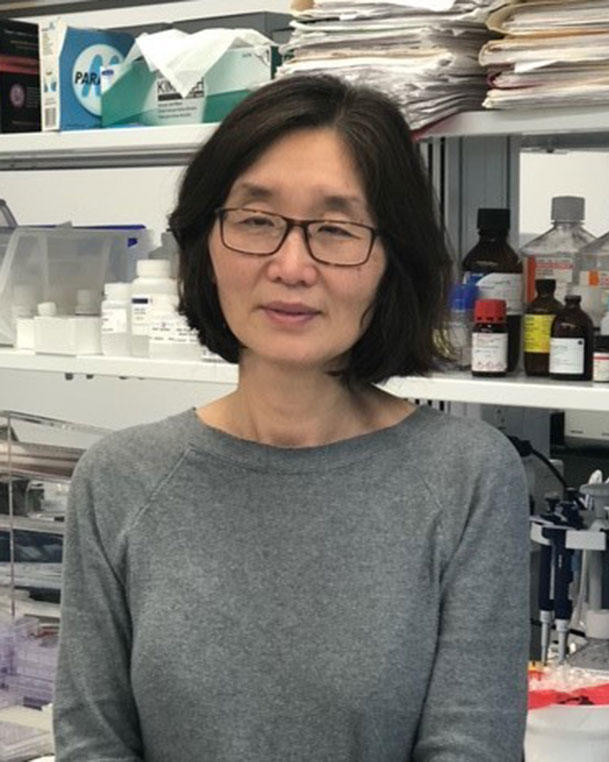 Mai Xu, Ph.D.
NCI Shady Grove | CRL/3316
Biography
Dr. Mai Xu joined the Laboratory of Translational Genomics (LTG) as a biologist/lab manager in the research laboratory of Dr. Kevin Brown in 2010. She received her M.S. in Genetics in 1993 from Fudan University in China and her Ph.D. in biochemistry and molecular biology in 2000 from Pennsylvania State University. Dr. Xu was a postdoctoral fellow in the laboratory of Dr. Jyoti Sen at the National Institute on Aging (NIA) in 2004, performing functional studies of beta-catenin in T cell development using mouse models. She subsequently worked as a biologist in the laboratory of Dr. Ashani Weeraratna at NIA in 2008, investigating roles for WNT5A on melanoma cell proliferation and invasion.
In Dr. Brown's lab, Dr. Xu's research focuses on understanding genetic susceptibility to melanoma, including characterizing functional interactions between susceptibility variants and environmental exposures (UVB) in melanocytes. Her work involves a variety of approaches, including biochemistry, cellular biology, molecular biology, and genomics.