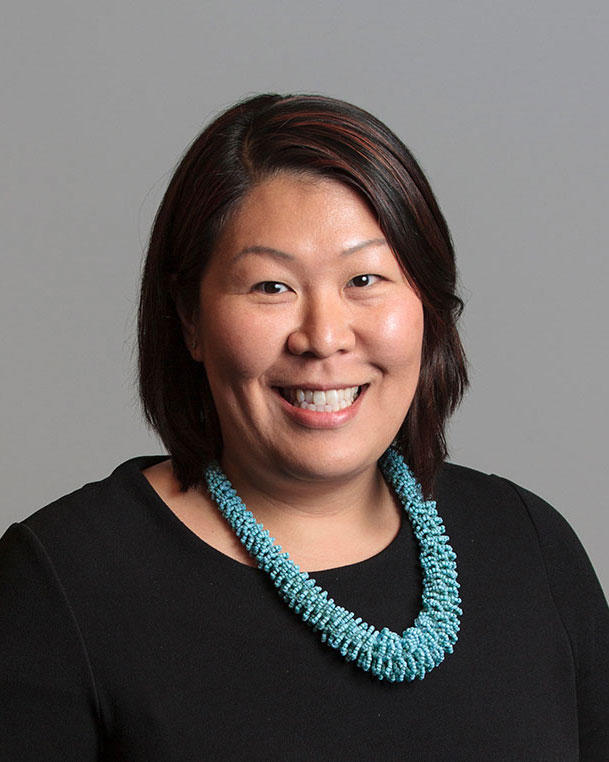 Hannah P. Yang, Ph.D., Sc.M.
Associate Director, Scientific Operations
NCI Shady Grove | Room 7E344
Biography
As Associate Director for Scientific Operations, Dr. Hannah Yang is responsible for administrative oversight of the division's scientific portfolio, human resources, operating budget, and contracts. Her team's far-reaching portfolio of work also includes annual and ad hoc reporting, data calls, ethical considerations, and executive search committees. Dr. Yang also supervises staff who prepare fiscal reports, administer data sharing policies, support the Promotion and Tenure Review Panel, and prepare presentations for the DCEG Director. In addition, she plays critical scientific management roles in the Connect cohort study as a member of the Steering Committee and the Contracting Officer's Representative. 
In human resources, Dr. Yang manages key elements like recruitment of high-level personnel and workforce management. She is coordinating the pilot Multi-Principal Investigator Search (MPIS) committee, which was established to generate a diverse pool of quality candidates. Her team's efforts in this area also include coordinating site visits and managing award nominations. 
As the administrative lead for budget formulation, Dr. Yang regularly enhances and simplifies processes. Dr. Yang's team deployed a web-based portal that improved efficiency and streamlined DCEG-specific processes for budget requests, budget monitoring, fiscal reporting, and portfolio analysis. This effort was recognized with a 2020 NCI Director's Award. She also oversees high-investment, division-wide contracts that are essential to Division research and advises Branch/Lab Directors on contract issues and policies. 
Dr. Yang received her B.S. in biology and the history and sociology of science from the University of Pennsylvania in Philadelphia and her Sc.M. and Ph.D. in epidemiology from the Johns Hopkins Bloomberg School of Public Health, Baltimore, Maryland. She joined DCEG as a predoctoral fellow in 2007 and completed her doctoral work through the Hopkins-DCEG partnership training program in cancer epidemiology. Upon completion of her doctorate, she became a postdoctoral fellow (2009-2011) and then a research fellow (2011-2012). She was appointed as a Staff Scientist in 2012 and an Associate Director in 2017.