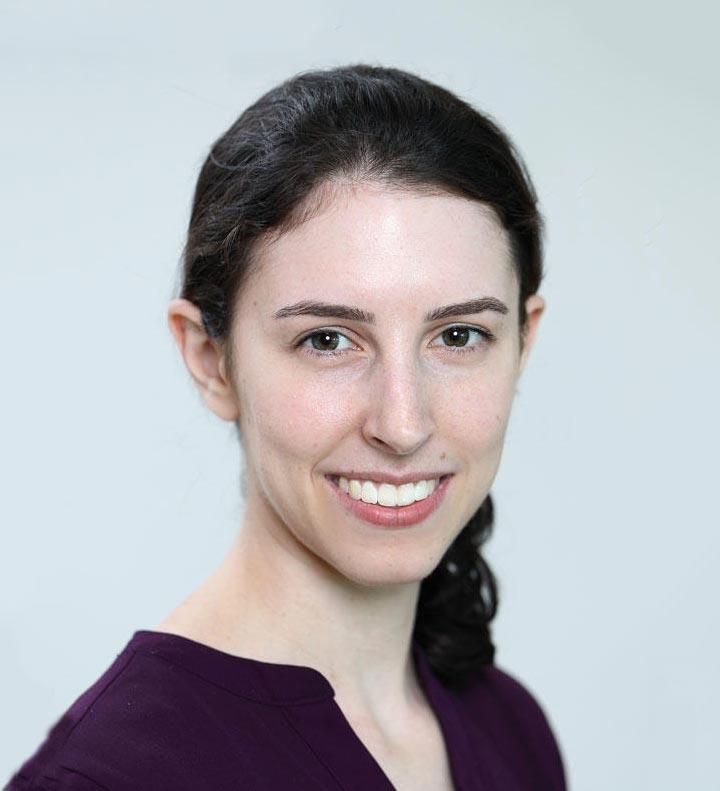 Lauren Hurwitz, Ph.D., M.H.S.
Lauren Hurwitz, Ph.D., joined the Occupational and Environmental Epidemiology Branch (OEEB) as a Cancer Prevention Fellow in 2021, after spending two years in the Metabolic Epidemiology Branch (MEB). Her research seeks to understand etiology of and identify modifiable risk factors for prostate and ovarian cancers. Dr. Hurwitz earned her Ph.D. in epidemiology from the Johns Hopkins Bloomberg School of Public Health, Baltimore, Maryland, where she studied associations between use of aspirin and other nonsteroidal anti-inflammatory drugs and prostate cancer incidence, mortality, and recurrence. She also investigated the relationship between aspirin use and markers of immune cells in prostate tissue. In MEB, she expanded this work to examine aspirin use in relation to ovarian cancer risk and circulating hormones. Dr. Hurwitz received the Coleman Minority Health and Health Disparities Research Innovation Award and the NIH Fellows' Award for Research Excellence (FARE).
In OEEB, Dr. Hurwitz investigates the etiology of prostate cancer, specifically occupational and environmental pesticide exposures as risk factors for aggressive prostate cancer, and whether genetic variation modifies these associations, under the mentorship of Stella Koutros, Ph.D., M.P.H., investigator.