Rigor, Reproducibility and Research Reform: What should be done? What can be done? - Dr. Steven Goodman
Sholom Wacholder Distinguished Lecture
October 7, 2021 | 10:30 AM – 11:30 AM
Online via Webex
Speaker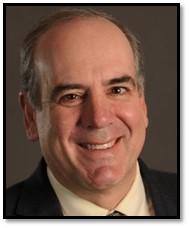 Steven Goodman, M.D., M.H.S., Ph.D.
Associate Dean of Clinical and Translational Research
Professor of Epidemiology and Population Health
Professor of Medicine
Director, MedScholars Clinical Research Concentration
Co-director, Meta-research Innovation Center
Stanford University
Host
Hormuzd A. Katki, Ph.D., senior investigator, Biostatistics Branch
The Sholom Wacholder Lectureship in Quantitative Health Sciences was established in 2017 to honor our colleague, friend, and senior investigator in the Biostatistics Branch of DCEG, Dr. Sholom Wacholder, who died in 2015, and to preserve his legacy of unique, multidisciplinary, and critical thinking throughout DCEG.
Once per year, the Division invites a prominent scientist who works at the intersection of quantitative reasoning and science to give the Wacholder Lecture and visit with DCEG researchers. In the spirit of Dr. Wacholder, the lecture is designed to be interactive and interdisciplinary.
Meeting number (access code): 730 511 678
Meeting password: DCEGseminar1!
JOIN FROM A VIDEO SYSTEM OR APPLICATION
Dial sip:731455619@cbiit.webex.com
You can also dial 173.243.2.68 and enter your meeting number.
JOIN BY PHONE 1-650-479-3207 Call-in toll number (US/Canada)
Tap here to call (mobile phones only, hosts not supported): tel:%2B1-650-479-207,,*01*730511678%23%23*01*
Having difficulty joining the meeting? Contact support.