DCEG Award Recipients - Mitchell Machiela, ScD and Rena Jones, PhD
DCEG Events
April 8, 2015 | 10:30 AM – 11:30 AM
NCI Shady Grove
Title: Interactively Exploring Linkage Disequilibrium with LDlink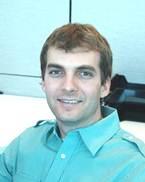 Mitchell Machiela, Sc.D., Postdoctoral Fellow
Recipient of 2014 DCEG Informatics Tool Challenge
Laboratory of Translational Genomics, Division of Cancer Epidemiology and Genetics, National Cancer Institute
Description:LDlink is a suite of web-based applications designed to easily and efficiently interrogate linkage disequilibrium (LD) in population groups. Modules include LDpair, LDproxy, LDmatrix and LDhap and are designed with an emphasis on ease of use, query flexibility, and interactive visualization. Phase 3 haplotype data from the 1000 Genomes Project are referenced for calculating pairwise metrics of LD using SNPs catalogued in dbSNP142. Common queries include investigating pairwise correlations, searching for proxies in high LD, and enumerating all observed haplotypes. LDlink is tailored for investigators interested in mapping common and uncommon disease susceptibility loci by focusing on output linking correlated alleles and highlighting potentially functional or regulatory variants. The seminar will include some brief background and description, but the primary focus will be on using LDlink and interacting with the available options. 
AND
Title: Incidence of solid tumors among pesticide applicators exposed to the organophosphate insecticide diazinon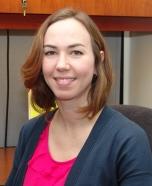 Rena Jones, Ph.D., Research Fellow
Recipient of the DCEG Fellows Awards for Research Excellence (D-FARE)Occupational and Environmental Epidemiology Branch
Division of Cancer Epidemiology and Genetics, National Cancer Institute
Description: Diazinon, a common organophosphate insecticide with genotoxic properties, was recently evaluated for carcinogenicity by IARC. The Agricultural Health Study (AHS) is one of a small number of epidemiologic studies available to contribute to the IARC review. This seminar will present findings from an analysis of diazinon and solid tumor risk among male pesticide applicators in the AHS, including exposure assessment and examination of several cancer sites evaluated in the cohort for the first time.