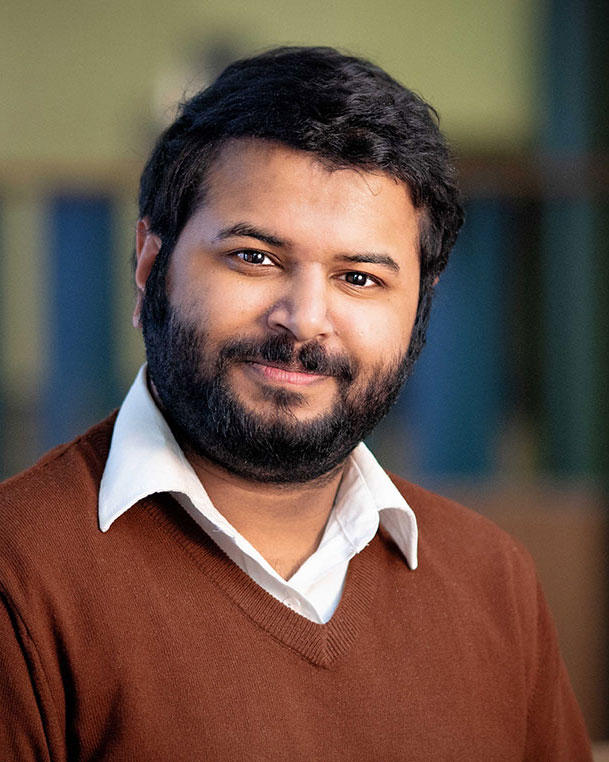 Diptavo Dutta, Ph.D.
Earl Stadtman Investigator
NCI Shady Grove | Room 7E236
Biography
Dr. Diptavo Dutta joined DCEG as an Earl Stadtman tenure-track investigator in the Integrative Tumor Epidemiology Branch (ITEB) in July 2022. He earned his Ph.D. in biostatistics from the University of Michigan at Ann Arbor. As part of his doctoral research, he developed methods to identify contributions of rare variants on multiple traits and the active genes within a gene-set associated to different traits. He earned an M.Stat. from the Indian Statistical Institute, Kolkata, specializing in biostatistics and data analysis, and a B.Sc. in statistics from the University of Calcutta, India. Prior to joining DCEG, Dr. Dutta was a postdoctoral fellow at Johns Hopkins University.
Research Interests
Dr. Dutta utilizes genetic, transcriptomic, proteomic, and other 'omics' data to uncover the genetic architecture of complex diseases and traits. As an investigator in ITEB, he will apply this expertise to the study of cancer etiology.
Follow up to GWAS Findings
Dr. Dutta and colleagues developed a novel statistical approach to interrogate findings from genome-wide association studies (GWAS) to form a deeper understanding of the mechanisms underlying those associations and explore multi-layered up-and-downstream interactions and the effect of inherited factors on complex biological functions. This approach has the potential to identify the biological mechanisms behind GWAS findings and prioritize genes which may be "core" to disease manifestation. He will continue to develop approaches to integrate data across multiple molecular outcomes to provide insights into genetics of different types and subtypes of cancers.
Exploring Genetic Architecture of Cancer
Dr. Dutta has a particular interest in how genetic ancestry and other inherited factors result in differences in cancer etiology. Historically, genetic studies of human disease have failed to include ethnically diverse populations, resulting in an incomplete understanding of the genetic architecture of disease. Recently, in an extensive analysis of genetic regulation of plasma proteome, he and colleagues cataloged similarities and differences across ancestries that might have important downstream consequences, like risk stratification and drug targeting. He develops methods to analyze large-scale multi-ancestry GWAS data as well as emerging 'omics' data to gain a more complete understanding of the genetic etiology of cancers which may ultimately inform prevention and treatment strategies.
Press Contacts
To request an interview with NCI researchers, contact the NCI Office of Media Relations.
ncipressofficers@mail.nih.gov | 240-760-6600