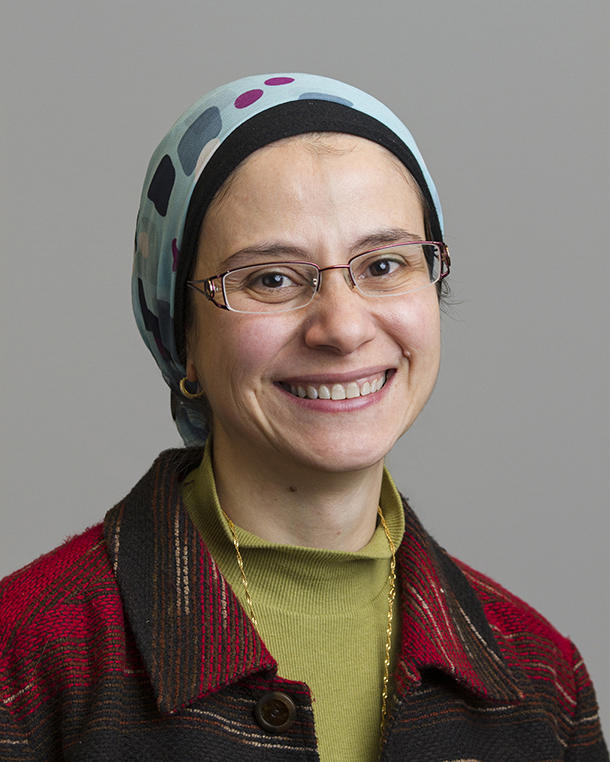 Shahinaz Gadalla, M.D., Ph.D.
NCI Shady Grove | Room 6E534
Biography
Dr. Shahinaz Gadalla earned her medical degree from Ain Shams University School of Medicine in Cairo, Egypt, and an M.S. and a Ph.D. in epidemiology from the University of Maryland, Baltimore. She joined the Clinical Genetics Branch as a Cancer Prevention Fellow in 2008, was promoted to staff scientist in 2011, and appointed to tenure track through the NIH Earl Stadtman Investigator program. She was awarded NIH scientific tenure and appointed senior investigator in 2022. 
Research Interests
Dr. Gadalla's research interests focus on identifying and characterizing individuals at high risk of developing cancer and discovering predictive and prognostic biomarkers that may guide therapeutic decisions for those patients. 
Cancer Predisposition in Patients with Myotonic Dystrophy
Myotonic Dystrophy (DM) is an inherited disorder that represents the most common type of adult-onset muscular dystrophy group of diseases. In 2011, Dr. Gadalla and colleagues were the first to report epidemiological evidence of excess cancer risk in DM patients. She analyzed data from population registries in Sweden and Denmark and observed a high risk of endometrial, ovarian, brain, and colon cancer among DM patients. This work identified DM as a new cancer susceptibility syndrome. Her ongoing DM research aims at understanding the clinical correlates, risk factors, and molecular mechanisms behind cancer susceptibility in DM.
Molecular Predictors of Outcomes after Hematopoietic Cell Transplantation
Allogeneic hematopoietic cell transplant (HCT) is the treatment of choice for many severe inherited or acquired diseases of the hematopoietic system including both malignant and non-malignant disorders. Dr. Gadalla's work focuses on severe aplastic anemia and myeloid neoplasms with a goal of identifying biomarkers that can guide donor selection or patient risk stratification. Her investigations include markers of cellular aging, germline genetic variants, and somatic copy-number alterations.
Press Contacts
To request an interview with NCI researchers, contact the NCI Office of Media Relations.
ncipressofficers@mail.nih.gov | 240-760-6600