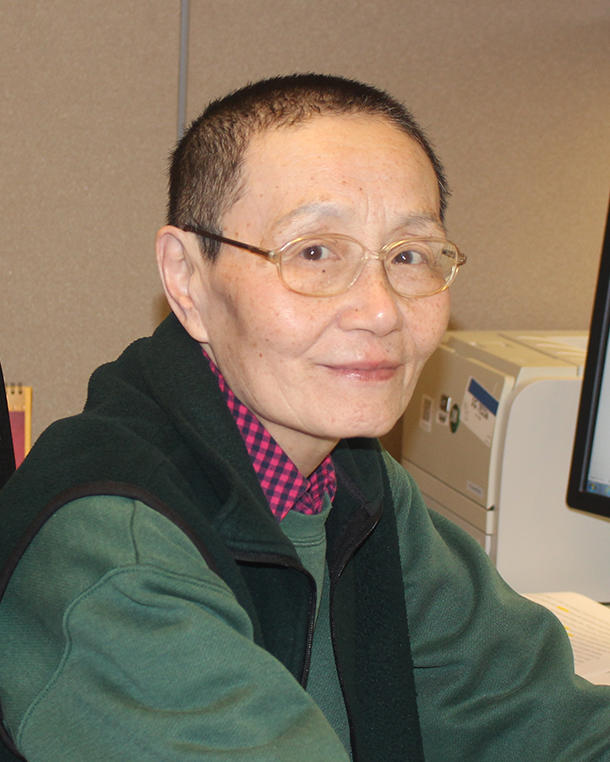 Nan Hu, M.D., Ph.D.
NCI Shady Grove | Room 7E236
Biography
Dr. Nan Hu received her medical degree from the Shanxi Medical College in Taiyuan China in 1976, followed by a master's degree in cytogenetics and medical genetics from the Beijing Medical College in 1982. After completing a doctorate in cancer genetics from the Peking Union Medical College in 1987 under the mentorship of Dr. Wu Min, she served as a postdoctoral fellow with Dr. Janet Rowley at the University of Chicago from 1987 to 1989. Dr. Hu went on to serve at NCI—first as a visiting associate from 1990 to 1991, and then as a postdoctoral fellow with Dr. Dean Hamer of NCI from 1992 to 1994. She joined the Cancer Prevention Fellowship program in 1994, earning an M.P.H. in epidemiology and biostatistics from the George Washington University in the process. Dr. Hu joined DCEG as a staff scientist in 1998, and is currently serving in the Metabolic Epidemiology Branch (MEB).
Research Interests
Dr. Hu integrates her training, experience, and skill in widely-varied but complementary disciplines—molecular genetics bench work, epidemiologic field studies, and statistical analysis—to play a fundamental role in MEB's research on the etiology, prevention, and early detection of upper gastrointestinal cancers.