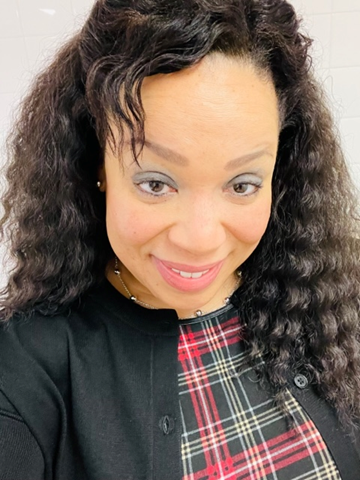 Erica N. Johnson, Ph.D., M.A. (C)
Diversity, Equity, Inclusion, and Accessibility Resource Specialist
NCI Shady Grove | Room 7E446
In the Office of the Director, Erica N. Johnson serves as the primary resource for developing DCEG's organizational strategy for diversity, equity, inclusion, accessibility (DEIA), and cross-cultural initiatives. In this role, she works to ensure that a diverse pool of candidates is considered for scientific positions at all levels; monitors and reports on division-wide DEIA initiatives; and collaborates with other NIH and NCI Offices to implement and enhance programs within DCEG.   
Dr. Johnson received her Ph.D. in educational policy studies and evaluation in higher education from the University of Kentucky, Lexington. She earned her M.A. in education from Western Kentucky University, Bowling Green, and her B.A. in psychology from Transylvania University, Lexington, Kentucky.
Prior to joining DCEG, Dr. Johnson held positions as the inaugural Director of Justice, Equity, Diversity, and Inclusion at Wilson College in Chambersburg, Pennsylvania, as well as the Assistant Director of the Center for Inclusion and Advocacy at Loras College in Dubuque, Iowa. She joined DCEG in 2022.