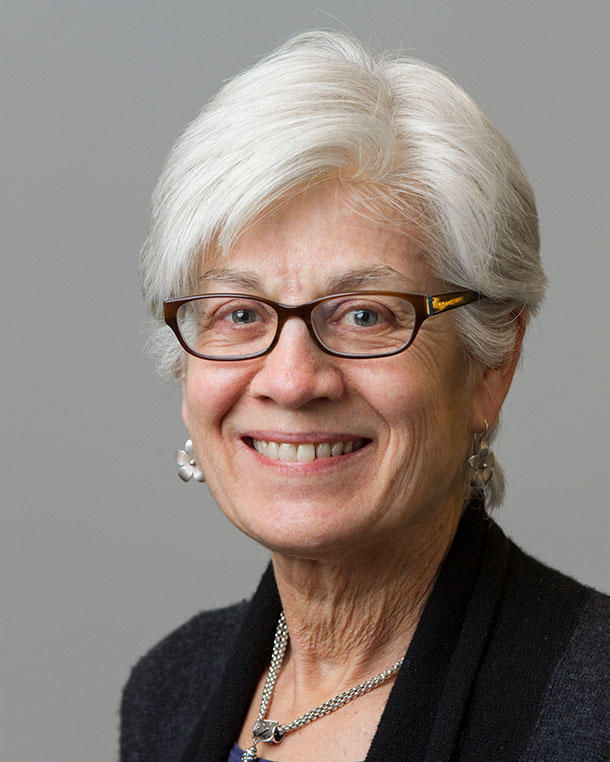 Ruth A. Kleinerman, M.P.H., Ph.D.
Deputy Branch Chief
Staff Scientist
Division of Cancer Epidemiology & Genetics
NCI Shady Grove | Room 7E456
Biography
Dr. Kleinerman received a B.A. from Washington University, an M.P.H. from Boston University School of Public Health, and a Ph.D. from the University of London, U.K. Dr. Kleinerman joined the NCI Epidemiology and Biostatistics Program in 1979. Currently, she is Deputy Branch Chief of the Radiation Epidemiology Branch. As lead of the large follow-up study of late effects in adult survivors of retinoblastoma with a focus on the risk of second cancers, Dr. Kleinerman identified for the first time that hereditary retinoblastoma survivors with an inherited germline RB1 mutation are at higher risk of a second cancer, especially melanoma, compared to hereditary retinoblastoma survivors with a de novo germline RB1 mutation. She has received the NIH Merit Award as well as two NCI DCEG awards for Outstanding Research Paper by a Staff Scientist based on her research on retinoblastoma survivors. Through her research, she has identified new risks of specific second cancers in retinoblastoma survivors. Her interest in second cancers has led her to collaborate on a large study of second gastrointestinal cancers following radiotherapy for cervical cancer, which builds on her earlier research on second cancers following radiation for cervical cancer.
Research Interests
Gene-environment interaction in retinoblastoma patients
Interventional radiation and fluoroscopically-guided procedures
Second gastrointestinal cancers following radiotherapy
Retinoblastoma
Children with hereditary retinoblastoma (Rb) are at exceptionally high risk of sarcomas, melanoma and brain tumors due to a germline mutation in their RB1 gene,especially those with an inherited germline mutation. Radiotherapy used to treat these patients has enhanced the risk of these cancers. In collaboration with the Human Genetics Program, we continue to investigate cancer incidence and mortality in a series of 1,850 one-year survivors of RB to learn whether these patients continue to be at risk of sarcomas as they age as well as typical epithelial tumors of adulthood. We identified a striking excess of leiomyosarcomas in patients 35 years and later after Rb diagnosis. Efforts are underway to identify specific mutations in the Rb1 gene in hereditary patients who develop sarcomas and melanomas. We created a website to inform study participants about the risks of second cancers and provide cancer screening recommendations. Retinoblastoma Follow-Up Study
Cancer mortality in physicians conducting fluoroscopically-guided procedures
During the past few decades, there has been dramatic growth in the number of high-dose diagnostic x-ray examinations and fluoroscopically–guided (FG) procedures, primarily performed by interventional cardiologists and interventional radiologists. These complex procedures use long and on-time radiological imaging, resulting in high radiation exposure not only to patients but also to physicians. Cancer mortality has not been investigated in physicians exposed to radiation from FG procedures We are conducting the first comprehensive mortality study of radiologists, cardiologists and other physicians performing these procedures to determine their risk of dying from cancer. A large cohort of radiologists and other physicians exposed to radiation has been assembled to determine cause of death compared to physicians who are not exposed to radiation.
Press Contacts
To request an interview with NCI researchers, contact the NCI Office of Media Relations.
ncipressofficers@mail.nih.gov | 240-760-6600