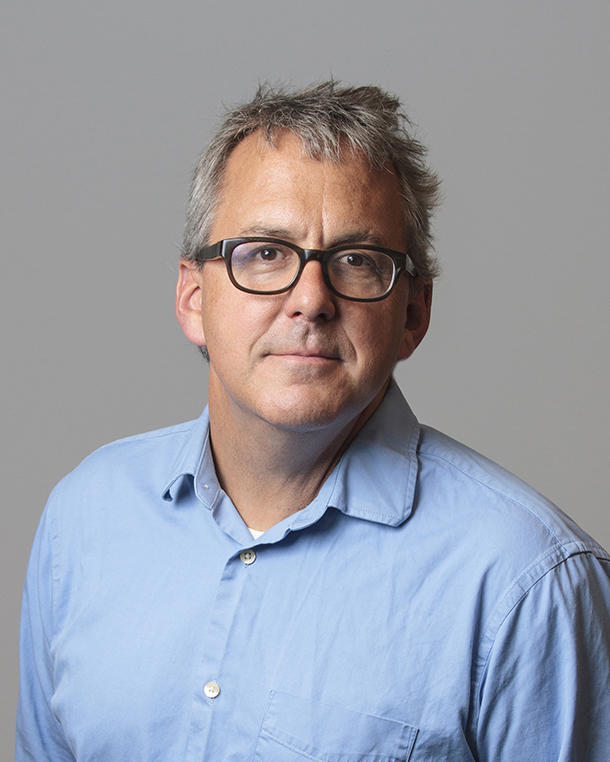 Charles E. Matthews, Ph.D.
NCI Shady Grove | Room 6E444
Biography
Charles E. Matthews, Ph.D., is a physical activity epidemiologist and investigator in the Metabolic Epidemiology Branch. He received a M.S. in exercise science from the University of South Carolina, Columbia, and a Ph.D. in epidemiology from the University of Massachusetts, Amherst. Dr. Matthews held academic appointments in the Department of Epidemiology and Biostatistics at the University of South Carolina and the Vanderbilt University School of Medicine prior to joining DCEG in 2009 as a tenure-track investigator; he was awarded scientific tenure by the NIH in 2016. Dr. Matthews is a Fellow of the American College of Sports Medicine (ACSM) and an Associate Editor for the ACSM journal, Medicine and Science in Sports and Exercise.
Research Program
Dr. Matthews studies the relationship between physical activity behaviors and the development of cancer in humans. Physical activity behaviors reflect the continuum of human movement that influences energy expenditure and energy balance, and these behaviors range from purely sedentary (e.g., sitting) to physically active pursuits (e.g., light, moderate-vigorous intensity activities). In his etiologic studies, Dr. Matthews seeks to understand how the full spectrum of physical activity behaviors influences cancer risk, the dose-response relations between active and sedentary behaviors and cancer, and the biological mechanisms underlying these relationships. In his methodological research, he is working to develop better methods for measuring physical activity behaviors in population-based studies that may help identify new cancer associations and better define the optimal types and amount of physical activity that are associated with reduced risk. This knowledge is critical to the development of evidence-based public health guidelines for physical activity and cancer prevention and control.
Cancer Etiology Research
Dr. Matthews and colleagues conduct research that adds to the evidence-base relating both physically active and sedentary behaviors to risk for developing cancer, as well as prognosis following a cancer diagnosis. For colon, post-menopausal breast, and endometrial cancers, research has shown the benefits of moderate-to-vigorous physical activity to reduce risk. However, our understanding of amount of activity required to achieve risk reduction, the potential benefits of lower intensity activities and the adverse effects of sedentary behaviors remains limited. For all other cancer sites where the evidence is less clear, his research seeks to test the hypothesis that physical activity is associated with reduced risk for these outcomes. In addition, recently he has begun to test the hypothesis that high levels of sedentary behavior ("too much sitting") is associated with increased risk for certain cancers, independent of the effect of moderate-to-vigorous physical activity. Using an integrative epidemiology framework as a guide, Dr. Matthews's mechanistic research attempts to expand current understanding of the biological mechanisms linking physical activity behaviors and energy balance to cancer risk. He is exploring the metabolic effects that habitual patterns of physical activity and/or prolonged sedentary time may impart in adults, and future work will also evaluate potential gene-environment interactions between physical activity behaviors and cancer risk. This discovery work has the potential to enhance our understanding of the biological mechanisms mediating the effects of physical activity and energy balance on cancer risk.
Methodological Research
Dr. Matthews's methodological research addresses the need for better tools to assess physical activity behaviors in large population-based studies. Self-reported information about active and sedentary behaviors from questionnaires that rely on long-term recall/averaging are known to be prone to measurement error. Errors in these exposure assessments may limit our ability to find important physical activity-cancer associations, and to describe the true dose-response relationships for the associations that we can detect. Dr. Matthews's work in this area includes the description of the measurement error structure of existing self-report instruments and the development and testing of new tools for measuring physically active and sedentary behaviors in population-based studies. He is also working to develop infrastructure to support advanced activity monitoring technology in large cancer etiology studies.
Press Contacts
To request an interview with NCI researchers, contact the NCI Office of Media Relations.
ncipressofficers@mail.nih.gov | 240-760-6600