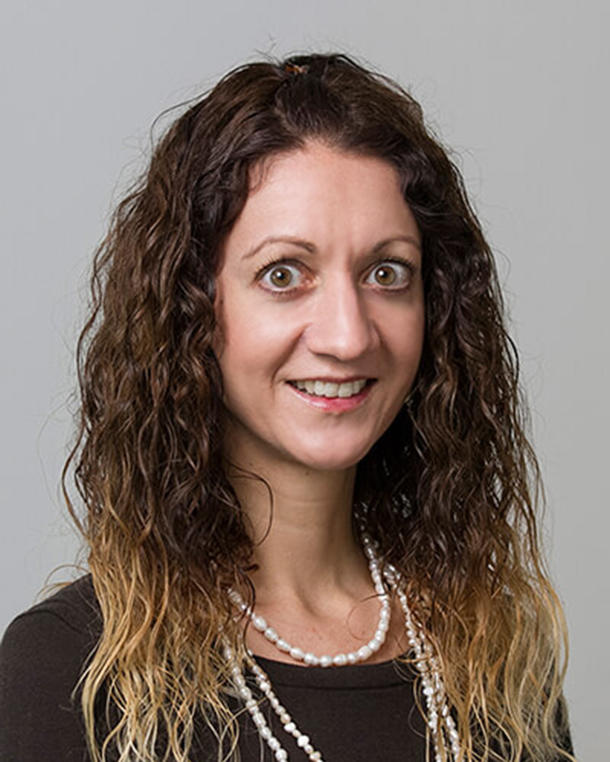 Lisa Mirabello, Ph.D., M.S.
NCI Shady Grove | Room 6E524
Biography
Dr. Lisa Mirabello earned her Ph.D. in biomedical sciences with a focus on molecular population genetics and infectious disease from the University at Albany School of Public Health, State University of New York in 2007. She joined the Clinical Genetics Branch of the NCI Division of Cancer Epidemiology and Genetics as a postdoctoral Cancer Genetics research fellow in 2007, was promoted to research fellow in 2010, was appointed as an Earl Stadtman Investigator in 2013, and was awarded NIH scientific tenure and promoted to senior investigator in 2019. Dr. Mirabello's research program is focused on genetic susceptibility to pediatric cancer and the genomics of HPV carcinogenicity. Dr. Mirabello has received a number of awards for her work in this area, including five DCEG Intramural Research Awards and three NCI Director's Intramural Innovation Awards.
Research Interests
Pediatric Cancer Genomics-Osteosarcoma
Osteosarcoma is the most common primary, malignant bone tumor among children and adolescents. Osteosarcoma etiology has remained poorly characterized, and metastatic disease has a poor prognosis. Dr. Mirabello is using epidemiologic studies to examine incidence patterns and identify risk groups for this rare cancer. She is using whole-genome approaches, including large genome-wide association studies and whole-exome sequencing, to comprehensively explore the relationship between genetic variation and susceptibility to osteosarcoma. Dr. Mirabello and her colleagues have completed the first international, multi-institution genome-wide association studies (GWAS) of osteosarcoma risk. She continues to conduct large genomic epidemiologic studies of osteosarcoma, and other pediatric cancers, to broadly seek novel germline genetic markers of disease risk.
Metastasis is responsible for approximately 90% of cancer deaths. Dr. Mirabello is interested in discovering genes and biological pathways, which could potentially lead to new strategies for early detection and treatment. She conducted the first GWAS of osteosarcoma metastasis, and with functional studies, identified a novel locus strongly linked to metastatic disease. Her work is focused on determining the role of germline genetic variation in metastatic disease and identifying genetic markers of adverse patient outcomes.
Carcinogenic HPV Genomics
Thirteen human papillomavirus (HPV) types cause virtually all cases of cervical cancer and a large proportion of other anogenital and oropharyngeal cancers. HPV is a common, sexually-transmitted infection, but only a small fraction of infected women progress to developing cervical precancer or cancer. Little is known about why only certain infections progress. There is huge variability in risk conferred by the different carcinogenic HPV types and, remarkably, strong differences even between closely related variant lineages within each type.
Dr. Mirabello is studying a large number of whole-genome sequences of carcinogenic HPV types from precancer/cancer cases and controls to understand the viral genetic basis of HPV carcinogenesis using a novel high-throughput HPV next-generation sequencing assay. HPV type 16 causes approximately half of all cervical cancers worldwide and causes most other HPV-related cancers. A primary focus of this HPV genomics project is to evaluate why HPV 16 is so much more carcinogenic than closely related HPV types, and to evaluate HPV 16 variants related to within type risk differences. Dr. Mirabello has evaluated HPV whole-genome sequences from over 15,000 high-risk HPV-positive women with benign infections or cervical precancer/cancer and has made several novel observations regarding HPV epidemiology and the uniquely high carcinogenicity of HPV 16.
Press Contacts
To request an interview with NCI researchers, contact the NCI Office of Media Relations.
ncipressofficers@mail.nih.gov | 240-760-6600