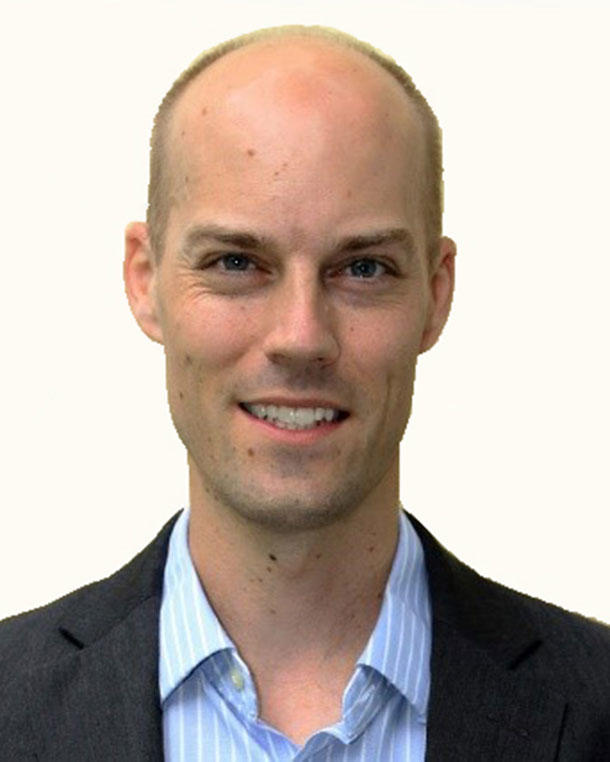 Steven C. Moore, Ph.D., M.P.H.
NCI Shady Grove | Room 6E430
Biography
Steven C. Moore earned his Ph.D. in cancer epidemiology from Yale University, with a focus on nutrition. He joined the Division of Cancer Epidemiology and Genetics as a predoctoral fellow in 2005, became a postdoctoral fellow in 2007, and was promoted to research fellow in 2009. He was appointed Earl Stadtman Tenure-Track Investigator in 2013 and awarded NIH scientific tenure and promoted to senior investigator in 2022.
Dr. Moore investigates how physical activity, obesity, and diet are related to human carcinogenesis and health. He explores these associations through analyses of large-scale consortium datasets and high-throughput molecular epidemiology studies. Dr. Moore is the principal investigator for the Prostate, Lung, Colon, and Ovary (PLCO)  Cohort Study. 
Research Interests
Physical Activity, Obesity, and their Relationship with Health
Dr. Moore leads some of the largest etiologic studies on physical activity and obesity.  In initial studies of data from up to 2 million participants in the NCI Cohort Consortium, Dr. Moore and colleagues showed that physical activity is associated with lower risk of at least 13 different types of cancer. Dr. Moore is now seeking to expand on these findings by examining how different types of activity—such as resistance training, stair climbing, running, and biking—are associated with health and cancer risk in this consortium dataset.
Dr. Moore also investigates the biological mechanisms underlying the relation of physical activity and obesity to health. In prior work, he found that abnormal metabolism of branched-chain amino acids may explain a substantial fraction of the increased risk of breast cancer experienced by women with an elevated body mass index. He is currently investigating the association of hundreds of metabolic factors with risk of renal cell carcinoma and endometrial cancer to determine whether similar "mechanistic mediators" are evident for these obesity-associated cancers. Dr. Moore's future plans include identifying metabolic factors associated with improved health from physical activity.
Identifying and Leveraging Novel Biomarkers of Diet
In his early research using high-throughput assays, Dr. Moore uncovered new potential biomarkers for diet. He is currently evaluating these biomarkers to determine how they correlate with weighed food intake in a feeding study. In future research, Dr. Moore aims to evaluate whether there are specific food biomarkers for distinct types of processed foods and beverages, e.g. energy drinks. He also plans to evaluate how dozens of distinct diet biomarkers are related to health using data from prospective cohorts.
Developing a Metabolomics Consortium for Large-scale Etiologic Studies
Recent advances in metabolomics—the study of small molecule constituents of a biological system—have made it possible to study human physiology and metabolism in unprecedented detail. To take advantage of these advances at large scale, Dr. Moore co-founded the Consortium of Metabolomics Studies (COMETS), a consortium comprising 65 international prospective cohorts that uses metabolomics to identify risk factors for chronic disease. Currently, Dr. Moore and colleagues are analyzing the association of age and body mass index with metabolite levels in 45 different cohort studies, together comprising 110,000+ research participants. Future consortium studies aim to identify new diet biomarkers that span the diverse populations in COMETS and to study associations of metabolite levels with disease outcomes. These analyses were conducted using COMETS Analytics, an online data analysis app developed collaboratively by Dr. Moore and colleagues at George Washington University, Ohio State University, and the NCI Division of Cancer Control and Population Sciences.
Press Contacts
To request an interview with NCI researchers, contact the NCI Office of Media Relations.
ncipressofficers@mail.nih.gov | 240-760-6600