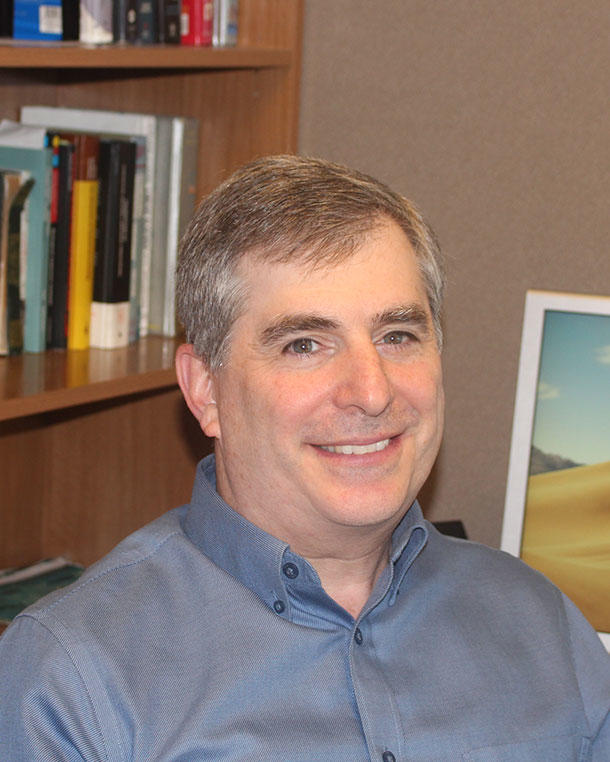 Daniel E. Russ, Ph.D.
NCI Shady Grove | Room 7E554
Biography
Daniel Russ received a Ph.D. in nuclear chemistry from the University of Maryland in 1998. He completed a postdoctoral fellowship at Carnegie Mellon University, and joined the NIH Center for Informational Technology, Office of Intramural Research, as a staff scientist in 2000. In 2019, Dr. Russ joined DCEG as a staff scientist in the Data Science & Engineering Research Group, where he supports the DCEG Connect study as IT project manager and investigates large-scale data analysis using cloud-based resources.
Research Interests
Dr. Russ applies machine learning, and text and data mining methodologies to solve biomedical problems. For example, while at CIT he collaborated with Melissa Friesen, Ph.D., in the Occupational and Environmental Epidemiology Branch, to develop SOCcer: Standardized Occupation Coding for Computer-assisted Epidemiological Research, an algorithm to identify, classify, and code occupations efficiently. The application, which is publicly available, makes it easier for epidemiological researchers to incorporate occupational exposures into their studies.