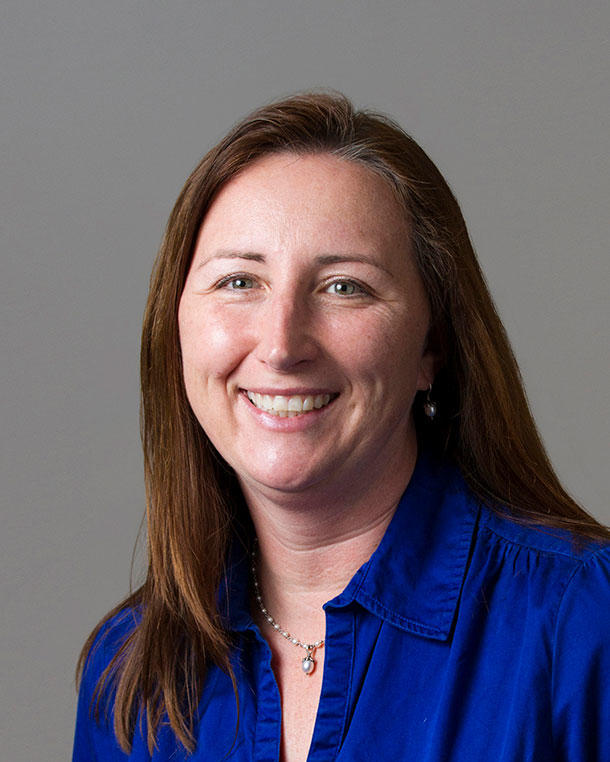 Sharon A. Savage, M.D.
Clinical Director
Director
Senior Investigator
NCI Shady Grove | Room 6E454
Biography
Dr. Savage Talks about Data Sharing
Dr. Savage joined the Clinical Genetics Branch, DCEG, NCI in 2006 as a tenure-track investigator. She was awarded scientific tenure by the NIH and appointed senior investigator in 2012. In 2013, she was promoted to Director, CGB, and in 2018, she became the Clinical Director for DCEG. Dr. Savage earned her M.D. from the University of Vermont (UVM) College of Medicine, completed residency training in Pediatrics at Children's National Medical Center, in Washington D.C., and a fellowship in Pediatric Hematology/Oncology at the NCI Pediatric Oncology Branch and Johns Hopkins University. She is board-certified in both Pediatrics and Pediatric Hematology-Oncology. Dr. Savage is an elected member of the American Society for Clinical Investigation. In 2022, she received an NIH Director's Award as part of the NIH COVID Vaccine and Booster Clinic Team. She has been recognized with the Distinguished Academic Achievement Award from UVM Larner College of Medicine and the Robert H. Goddard Alumni Award for Outstanding Professional Achievement from her alma mater, Worcester Polytechnic Institute.
Research Interests
Dr. Savage leads clinical, genetic, and epidemiologic studies of individuals and families at high risk of cancer. Her comprehensive approach combines genomics with clinical genetics and molecular biology to improve understanding of cancer etiology and the lives of patients with complex cancer-prone disorders. 
Telomere Molecular Epidemiology
Telomeres, specialized structures consisting of long DNA nucleotide repeats and a protein complex, are designed to protect the ends of chromosomes and are critical to chromosome stability. Each time a cell divides, the telomeres lose a small amount of DNA and become shorter. Eventually, telomeres become critically short, causing cellular senescence or cellular crisis, which results in apoptosis, genomic instability, or a reduction in cellular lifespan. If cells bypass natural processes and continue to divide despite the presence of genomic instability, cancer can develop. Dr. Savage investigates the connection between telomere biology and cancer through studies of the association between telomere length and cancer risk, the telomere biology disorder dyskeratosis congenita, and the genetic contribution to telomere biology.
Video: Telomere Biology and Cancer Risk
Li-Fraumeni Syndrome
Li-Fraumeni syndrome (LFS) is a highly-penetrant autosomal dominant cancer predisposition syndrome associated with a wide range of cancer types that occur at younger-than-expected ages. It was first described in 1969 and germline mutations in TP53 were recognized as the primary cause in 1990. Dr. Savage and her colleagues have initiated a new clinical, genetic, and epidemiologic study of LFS in order to further characterize the clinical and molecular consequences of this disorder and to develop a cancer screening program for TP53 mutation carriers (www.lfs.cancer.gov). They also assisted in the creation of an international LFS research consortium.
Dr. Savage presented on TP53 and LFS in 2019 as part of the NIH Demystifying Medicine series. View the archived video of TP53 and Li-Fraumeni Syndrome, NIH Demystifying Medicine Series.
Press Contacts
To request an interview with NCI researchers, contact the NCI Office of Media Relations.
ncipressofficers@mail.nih.gov | 240-760-6600