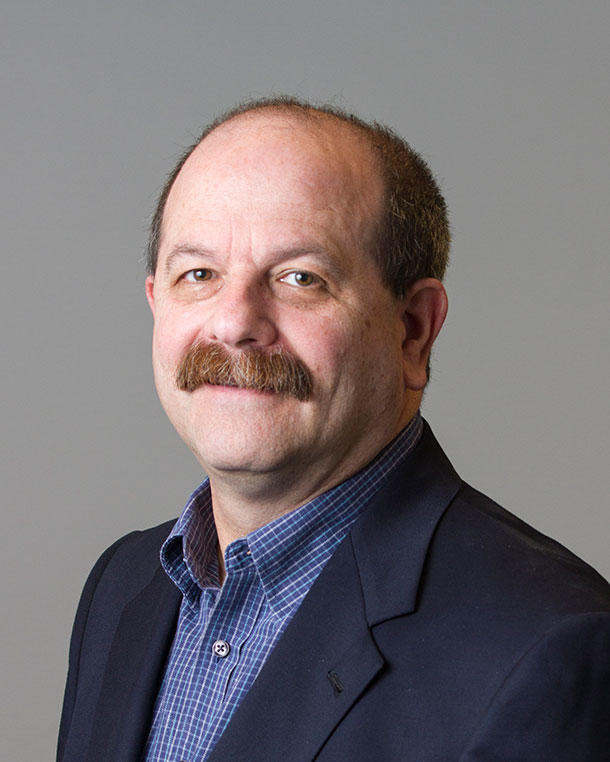 Mark Schiffman, M.D., M.P.H.
NCI Shady Grove | Room 6E544
Biography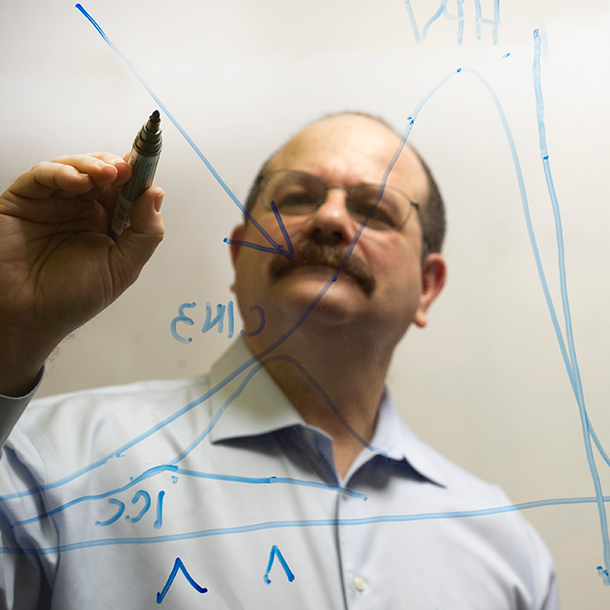 Research in Action
Mark Schiffman uses molecular epidemiology to predict and prevent cervical cancer.
Video: Taking the Long View
Dr. Schiffman received an M.D. from the University of Pennsylvania and an M.P.H. in epidemiology from The Johns Hopkins School of Hygiene and Public Health. He joined the NCI as a Staff Fellow in 1983 and, in 1996, was appointed Chief of the Interdisciplinary Studies Section in the Environmental Epidemiology Branch (which later became the HPV Research Group in the Hormonal and Reproductive Epidemiology Branch). He joined the Clinical Genetics Branch in October 2009 to study intensively why HPV is such a powerful carcinogenic exposure, akin to an acquired genetic trait with high penetrance for a cancer phenotype.
Dr. Schiffman received a Fulbright Scholarship in 1977 to carry out epidemiologic studies in Senegal. He has received numerous awards for his work in molecular epidemiology, including the ACS Medal of Honor and the AACR Prevent Cancer Foundation Award.
Research Interests
Dr. Schiffman has studied human papillomavirus (HPV) and cervical cancer for more than 35 years. He has conducted and collaborated on many large molecular epidemiologic observational studies and a few major trials Through a natural progression of studies, he has pursued three main scientific themes: 1) HPV Natural History and Cervical Carcinogenesis; 2) Translational Studies of HPV Testing, Cytology, Colposcopy, and Vaccines; and 3) Risk Prediction and Cervical Cancer Prevention.
With regard to natural history, he has investigated HPV at the level of individual infections, women's experience with HPV during their lifetimes, and populations. His work has helped promulgate a multi-stage causal model of HPV and cervical carcinogenesis based on a few distinct steps: acute infection with carcinogenic HPV type(s), detectable viral persistence (rather than clearance) linked to development of cervical precancer (CIN3/AIS and invasion). The natural history studies gave rise to translational research on HPV tests, serology, cytology, colposcopy, histology, and vaccines. He has helped to show that HPV testing is useful along the entire course of cervical cancer prevention, and must be integrated now with HPV vaccination. With Dr. Nicolas Wentzensen, he is the Principal Investigator of the Cancer Cures "Moonshot" Initiative called "Accelerated Control of Cervical Cancer."
Press Contacts
To request an interview with NCI researchers, contact the NCI Office of Media Relations.
ncipressofficers@mail.nih.gov | 240-760-6600