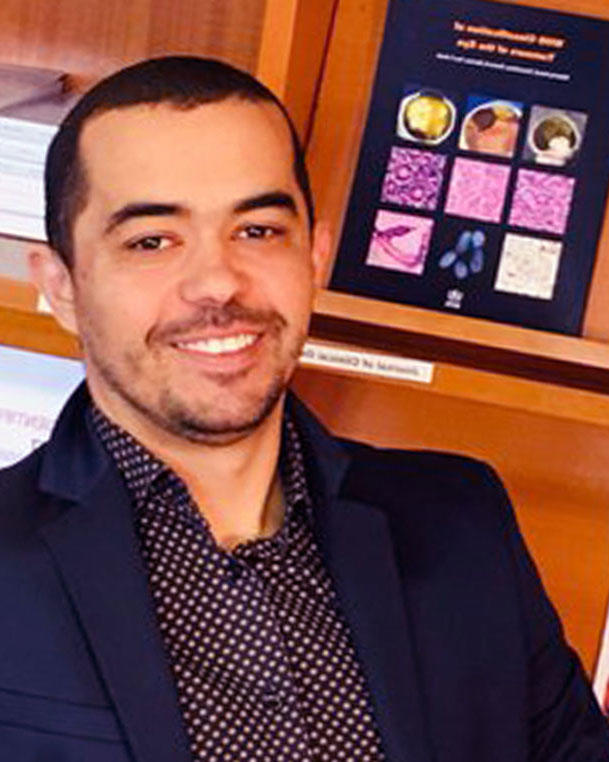 Adalberto Miranda-Filho, Ph.D.
NCI Shady Grove
Adalberto Miranda-Filho, epidemiologist, joined DCEG as an ORISE postdoctoral fellow in
the Biostatistics Branch (BB), in June 2022. He earned his Ph.D. in epidemiology from Oswaldo Cruz Foundation – FIOCRUZ/RJ, Brazil, in 2016. His Ph.D. thesis investigated environmental exposures and the risk of cancer. Prior to joining DCEG, Dr. Miranda-Filho was a scientist and postdoctoral fellow at the International Agency for Research on Cancer (IARC).
In DCEG, Dr. Miranda-Filho is conducting research in descriptive cancer epidemiology by applying statistical and mathematical models to elucidate emerging trends in cancer incidence, mortality, and survivorship among world populations. In these studies, he is combining his unique expertise in carrying out large-scale descriptive studies based on the United States Surveillance, Epidemiology, and End Results Program (SEER) program, IARC, and GLOBOCAN (Global Cancer Observatory) databases with statistical methods newly developed within the Biostatistics Branch (BB). Dr. Miranda-Filho is conducting this research under the mentorship of Philip Rosenberg, Ph.D., senior investigator, BB, and co-mentor Gretchen Gierach, Ph.D., M.P.H., Branch Director and senior investigator, Integrative Tumor Epidemiology Branch.