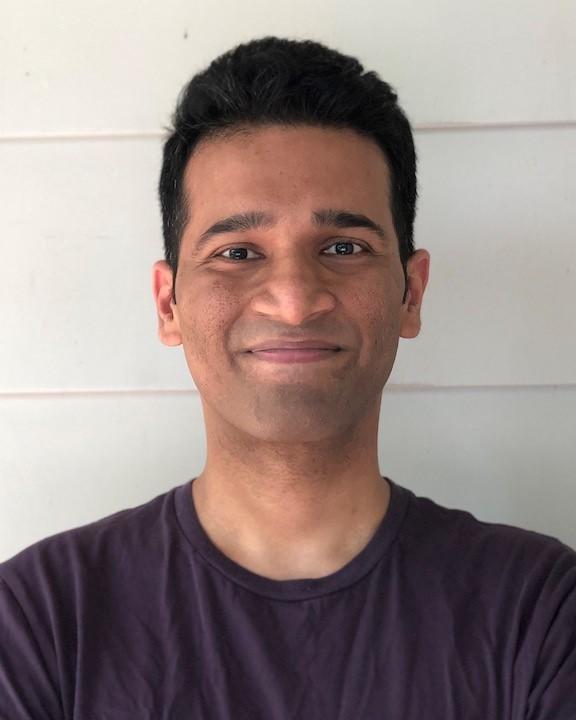 Jeya Balaji Balasubramanian, Ph.D., M.S.
NCI Shady Grove | Room 7E554
Jeya Balaji Balasubramanian, Ph.D., M.S., joined the Data Science & Engineering Research Group (DSERG) in the Trans-Divisional Research Program as a postdoctoral fellow in February 2020, and was promoted to research fellow in September 2022. Dr. Balasubramanian earned an M.S. in computational biology from Carnegie Mellon University, Pittsburgh, Pennsylvania in 2010 and a Ph.D. in artificial intelligence from the University of Pittsburgh, School of Computing and Information in 2019. Working with Dr. Vanathi Gopalakrishnan, his doctoral research focused on the development of machine learning methods that can infer robust probabilistic rule models from data and incorporate prior knowledge when specified by the domain expert. 
In the DSERG, Dr. Balasubramanian is working with Jonas S. Almeida, Ph.D., Director of Data Science, and several collaborators on different projects, including:
Developing absolute risk models for breast cancer and its subtypes from studies in the Breast Cancer Association Consortium (BCAC).
Developing polygenic risk models for prostate cancer from the Prostate, Lung, Colorectal, and Ovarian Cancer (PLCO) study.
Developing machine learning methods for the representation and modeling of somatic mutational signatures.
Developing and deploying portable and privacy-preserving web applications for public health e.g., absolute risk calculators.