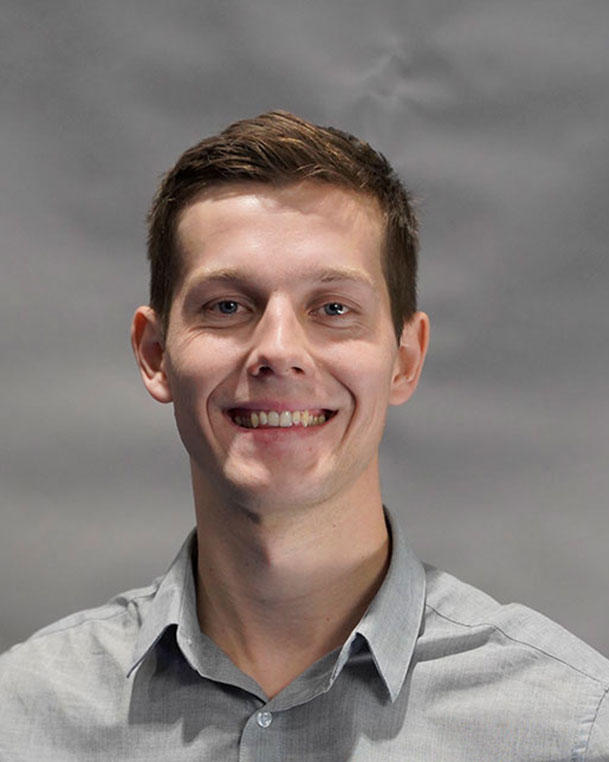 Mantas Dmukauskas, Ph.D., M.S.
NCI Shady Grove
Mantas Dmukauskas, Ph.D., joined the Trans-Divisional Research Program (TDRP) as a postdoctoral fellow in January 2022. He received a B.S. in applied physics in 2013, an M.S. in optoelectronics in 2015, and Ph.D. in physics in 2020, for which he developed a modulated precursor flow quantum well growth technology that improved efficiency of green LEDs. All degrees were received at Vilnius University, Lithuania. After finishing his Ph.D., he worked with Dr. Jill Barnholtz-Sloan as a data analyst at Case Western Reserve University (CWRU), Cleveland, Ohio, in the Department of Population and Quantitative Health Sciences. At CWRU, Dr. Dmukauskas studied sex differences in cancer outcomes.
In DCEG,  Dr. Dmukauskas is exploring sex and geographical differences in primary brain tumors and central nervous system metastases as well as maternal exposures and brain tumors, under the primary mentorship of Jill S. Barnholtz-Sloan, Ph.D., senior investigator.