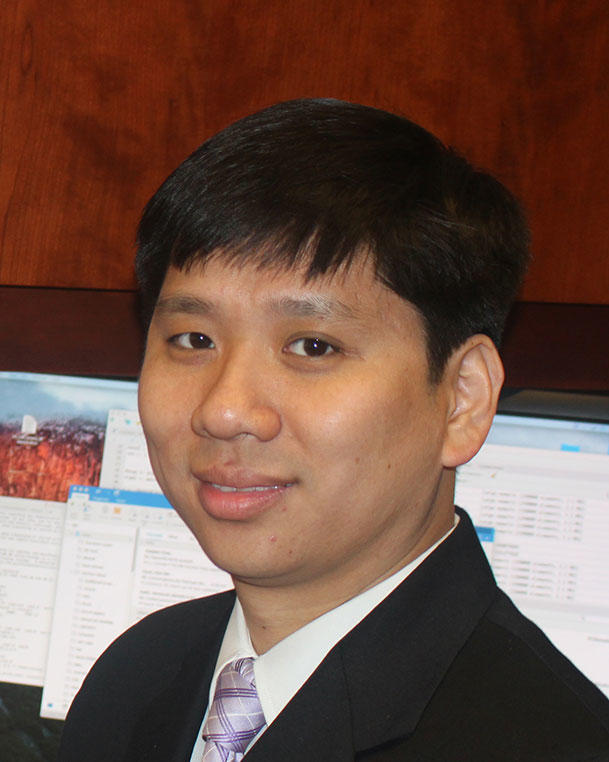 Li C. Cheung, Ph.D.
Division of Cancer Epidemiology & Genetics
NCI Shady Grove | Room 7E612
Biography
Dr. Cheung received his B.S. (2002) in biomedical and electrical engineering from Duke University, and his M.S. (2011) and Ph.D. (2017) in statistics from George Washington University. For his doctoral dissertation, he worked with Hormuzd Katki, Ph.D., to formalize the risk models used to estimate risks for cervical cancer screening and management guidelines. Prior to joining the Biostatistics Branch (BB) as an ORISE fellow in 2016, he worked for 11 years as a statistician and SAS/R programmer at IMS, Inc., supporting human papillomavirus (HPV) research, lung cancer research, and studies within BB and the Radiation Epidemiology Branch. Dr. Cheung became a staff scientist in BB in 2018.
Research Interests
Dr. Cheung's research focus is on understanding how epidemiologic findings could be used for cancer screening and prevention, particularly in developing individualized risk-based approaches to cancer screening. He is assisting Mark Schiffman, M.D., M.P.H., and colleagues on the continued development of cervical cancer management guidelines and on other cervical cancer research. He also collaborates with Dr. Katki and colleagues on lung cancer screening. Dr. Cheung is developing and validating an individualized model for the expected life-years gained from undergoing lung-cancer screening.
Press Contacts
To request an interview with NCI researchers, contact the NCI Office of Media Relations.
ncipressofficers@mail.nih.gov | 240-760-6600