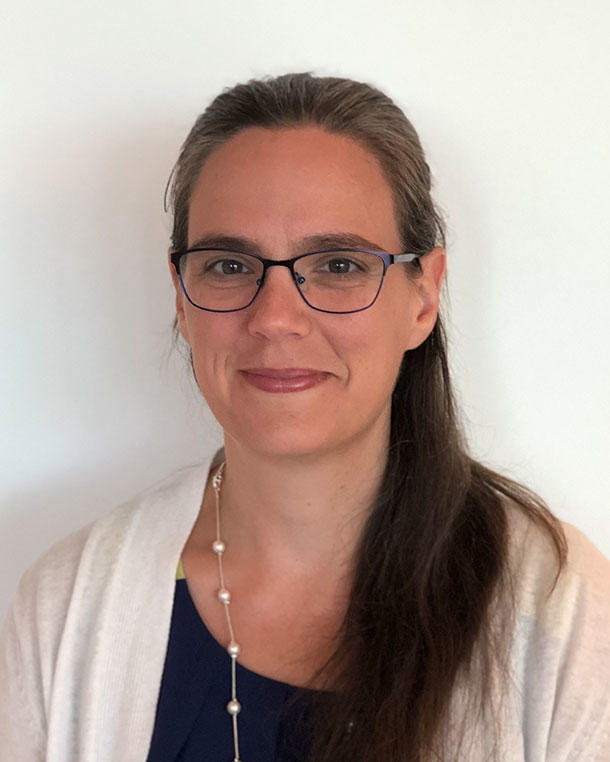 Lisa J. McReynolds, M.D., Ph.D.
Assistant Clinical Investigator
NCI Shady Grove | 6E434
Biography:
Lisa J. McReynolds, M.D., Ph.D., joined the Clinical Genetics Branch (CGB) as a clinical fellow in 2016 and was promoted to assistant clinical investigator in 2019. She earned her M.D. and Ph.D. at Albert Einstein College of Medicine, where she studied Smad signaling in a zebrafish model of hematopoiesis in the laboratory of Todd Evans, Ph.D. (2009). Dr. McReynolds then completed a residency in pediatrics at Morgan Stanley's Children's Hospital of New York-Presbyterian Hospital and fellowship through the joint program of Johns Hopkins University and NCI. Before joining CBG, she worked at the National Institute of Allergy and Infectious Diseases (NIAID) as a clinical and postdoctoral research fellow in the laboratory of Dr. Steven Holland. At NIAID, her research focused on GATA2 deficiency, an inherited bone marrow failure and immunodeficiency disorder caused by germline variation in GATA2, a gene essential to hematopoiesis and vascular development. As a clinical fellow under the mentorship of Sharon A. Savage, M.D., Chief and senior investigator, CGB, she focused on gene discovery and genome characterization in marrow failure patients in the inherited bone marrow failure cohort. She received the DCEG Intramural Research Award in 2017 and an NIH Director's Award as part of the NIH COVID Vaccine and Booster Clinic Team in 2022.
Research Interests
Dr. McReynolds focuses on inherited predisposition to hematopoietic malignancies, incorporating genomics with epidemiology to understand their causes. Her research utilizes the Inherited Bone Marrow Failure Syndrome (IBMFS) and Transplant Outcomes of Aplastic Anemia (TOAA) cohorts to investigate the effect of both germline and somatic mutations on disease and transplant outcomes.
She also studies the prevalence of pathogenic germline variation and the penetrance of disease in hematological malignancy predisposition syndrome genes in the general population.
Press Contacts
To request an interview with NCI researchers, contact the NCI Office of Media Relations.
ncipressofficers@mail.nih.gov | 240-760-6600