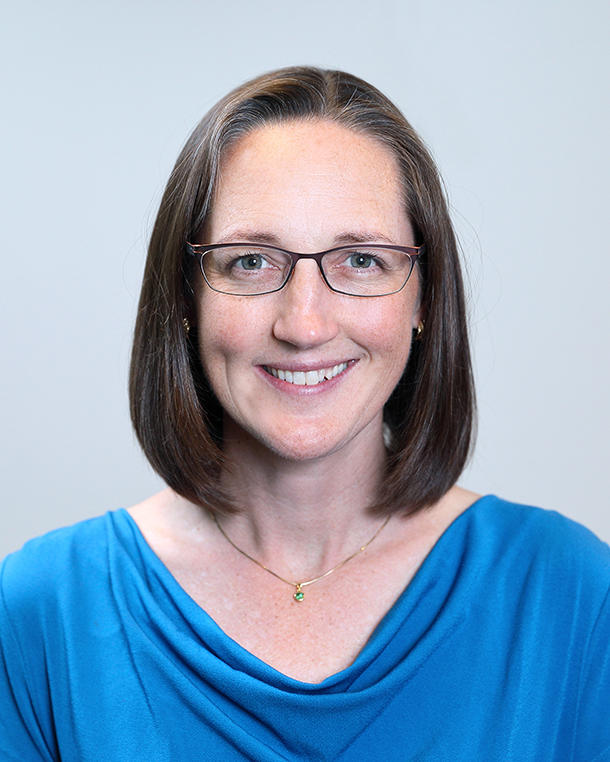 Lindsay Morton, Ph.D.
Director
Senior Investigator
Head, Cancer Survivorship Research Unit
NCI Shady Grove | Room 7E454
Biography
Dr. Morton received a B.A. from Dartmouth College and a Ph.D. in epidemiology from Yale University with a focus on cancer epidemiology. She joined DCEG in 2004 as a postdoctoral fellow with a concentration in molecular epidemiology. During her doctoral and postdoctoral training, she focused her research on understanding the causes of lymphoid neoplasms.
In 2008, Dr. Morton joined the Radiation Epidemiology Branch (REB) as a tenure-track investigator and received scientific tenure from the NIH in 2015. She served as Deputy Director of REB from 2020 to 2022 and became the Head of the Cancer Survivorship Research Unit in 2021. In September 2022 she took on the role of Acting Director and was appointed Director of REB in November of that year. Dr. Morton is an elected member of the American Epidemiological Society.
Dr. Morton has been recognized for her research contributions with an NCI Career Development Innovation Award, an NIH Merit Award, and an NCI Director's Award. She received the DCEG Mentoring Award for her strong commitment to training junior scientists.
Research Interests
In recent decades, new treatments and early detection have dramatically improved survival following a cancer diagnosis. However, new malignancies, or "second cancers," are a leading cause of morbidity and mortality among survivors. The overarching goal of Dr. Morton's research program is to quantify the risk of second cancers in different groups of cancer survivors, and to elucidate the causes of second cancers. The results from her studies can be used to better understand the biology of cancer and to inform clinical practice (e.g., treatment risks and benefits and long-term follow-up of cancer survivors).
Genetic Susceptibility to Second Cancers
With rapid advances in technology in the last decade, scientists have dramatically increased their understanding of cancer predisposition, finding inherited genetic markers that are associated with risk for a particular disease. Dr. Morton is leading DCEG efforts to identify genetic variants associated with the development of second cancers, either independent of treatment exposures or that act jointly with specific treatments. Key studies in this collaboration are the Childhood Cancer Survivor Study and NCI's Long-Term Follow-Up Study of Retinoblastoma Survivors, both of which have the rare combination of detailed medical record data, long-term follow-up of childhood cancer survivors with information on occurrence of second cancers, and available DNA.
Treatment-Related Second Cancers
Primary cancer treatments are an important focus of second cancers research. Dr. Morton has an interest in the role of both radiotherapy and chemotherapy in second primary gastrointestinal malignancies, having recently completed a multi-center international study of second primary gastrointestinal (GI) cancers occurring among survivors of Hodgkin lymphoma and cancers of the breast, cervix, and testis. Dr. Morton also expanded on her long-standing interest in hematopoietic malignancies by investigating treatment-related myelodysplasia and leukemia following radiotherapy and chemotherapy. This research focuses on quantifying the risk of myelodysplasia and leukemia in patients treated in the modern era, in which known cytotoxic chemotherapies have been increasingly used. Finally, Dr. Morton is leading several studies aimed at identifying second cancer risks in high-risk populations, such as recipients of solid organ and hematopoietic stem cell transplants.
Press Contacts
To request an interview with NCI researchers, contact the NCI Office of Media Relations.
ncipressofficers@mail.nih.gov | 240-760-6600