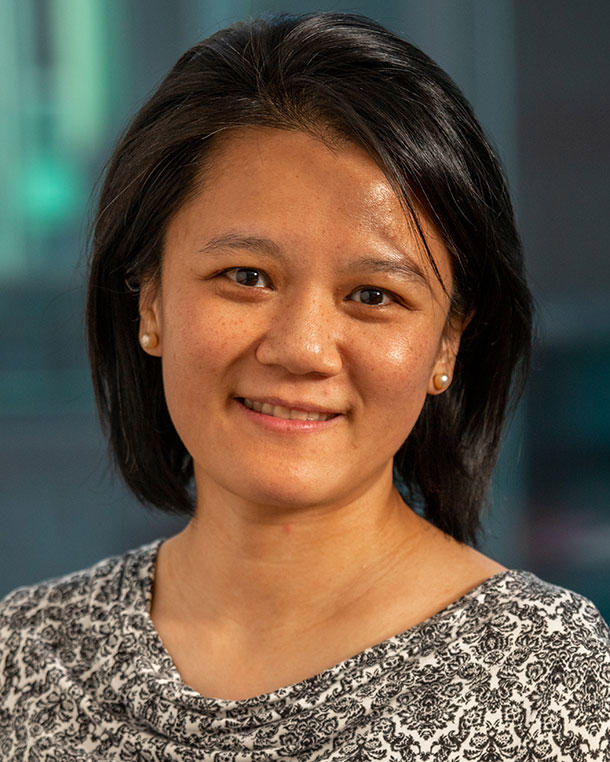 Kelly Yu, Ph.D., M.P.H.
Assistant Director
Staff Scientist
NCI Shady Grove | Room 6E224
Biography
Kelly J. Yu received a B.S. in biology from the University of Maryland, College Park, an M.P.H. from Yale University, and a Ph.D. from Johns Hopkins Bloomberg School of Public Health. She focused her doctoral dissertation on evaluating early risk factors and prevention of nasopharyngeal carcinoma in high-risk families and continued her postdoctoral work in the same area under the mentorship of Allan Hildesheim, Ph.D. In January 2011, she joined the Early Detection Research Group in the Division of Cancer Prevention as an epidemiologist and project officer for the Prostate, Lung, Colorectal, and Ovarian Screening Trial. She returned to DCEG/IIB in November 2015 as a staff scientist and was appointed as Branch Assistant Director in 2021. 
Dr. Yu has received several awards for her research, including the AACR Scholar-in-Training Award and the NCI Award of Merit.
Research Interests
Dr. Yu's research has been focused primarily on screening as a mode of cancer prevention. Her interest is in evaluating the utility of the Epstein-Barr virus as a biomarker for early detection of nasopharyngeal carcinoma (NPC) in general and high-risk populations. To that end, she has maintained a long collaboration with researchers at the National Taiwan University and Academia Sinica, Taiwan, to evaluate the genetic and environmental risk factors of NPC. In addition, she is involved with a longitudinal study that aims to investigate the early natural history of head and neck cancer precursor lesions and evaluate the predictive ability of biomarkers for progression. This study is important because there are currently no consensus guidelines for follow-up and treatment of patients with precursor lesions. Successful completion of this study will provide critical information regarding 1) the most optimal screening intervals for follow-up of patients with precursor lesions and 2) the ideal way to identify patients for treatment. Dr. Yu is also the study manager for the Transplant Cancer Match Study.