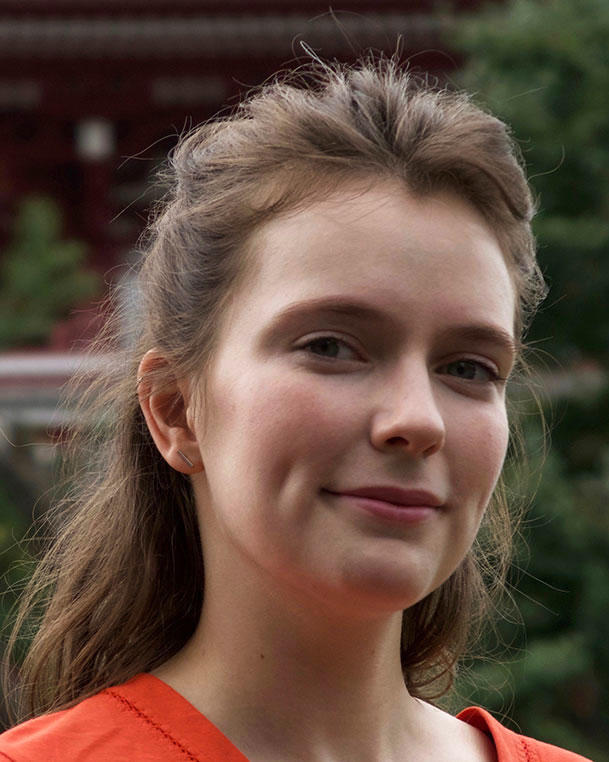 Lola Étiévant, Ph.D.
NCI Shady Grove | Room 7E620
Lola Étiévant, Ph.D., joined DCEG as a postdoctoral fellow in the Biostatistics Branch (BB). She attended Claude Bernard Lyon 1 University, where she received the following degrees: bachelor's in mathematics, master's in mathematics education and in applied mathematics and statistics, and Ph.D. in statistics. For her doctoral work, Dr. Étiévant developed statistical methods for causal inference in longitudinal datasets and methods for high-dimensional mediation analysis.
In her new role in BB, Dr. Étiévant will continue working in these areas and on inference for HPV vaccine trials under the mentorship of senior investigator Mitchell H. Gail, M.D., Ph.D.
Dr. Étiévant was accepted into the NCI 2022 Sally Rosen Kaplan Postdoctoral Fellowship for Women Scientists in Cancer Research, a highly competitive year-long fellowship program to prepare female postdoctoral fellows to transition to independent research careers. She also is the recipient of a 2022 DCEG Outstanding Paper Fellows Award and a 2024 DCEG Fellows Award for Research Excellence.