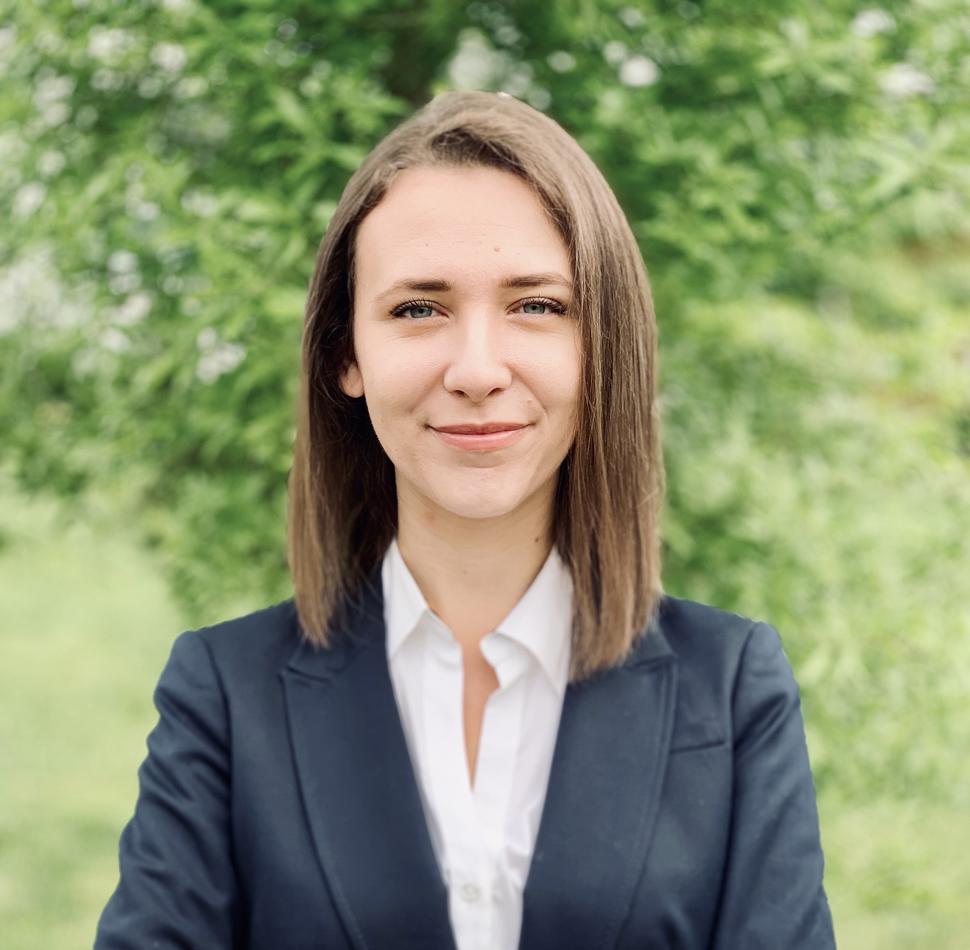 Alexandra R. Harris, Ph.D., M.P.H., M.S.
NCI Shady Grove
Alexandra R. Harris, Ph.D., M.P.H., M.S., joined the NCI in 2021 as a postdoctoral fellow with a primary appointment in the Integrative Tumor Epidemiology Branch and a secondary appointment in the Center for Cancer Research (CCR) Laboratory of Human Carcinogenesis (LHC).
Dr. Harris earned an M.S. in biology from the University of California, San Diego, in 2014 and a Ph.D. in experimental pathology from the University of Virginia (UVA) School of Medicine, Charlottesville, in 2018. Her doctoral research was in the Biomedical Engineering department, where she developed and applied 3D tissue-engineered models of the breast cancer microenvironment to examine complex intercellular interactions with chemotherapy.
As a postdoctoral fellow in the UVA Gynecologic Oncology department, Dr. Harris researched endocervical sampling as an early detection strategy for ovarian cancer. Dr. Harris went on to receive her M.P.H. in quantitative methods from Harvard T.H. Chan School of Public Health, Boston, Massachusetts, in 2021, where her research linked early life risk factors to breast tumor biology in participants in the Nurses' Health Studies.
In DCEG, she conducts her research under the primary mentorship of Gretchen Gierach, Ph.D., M.P.H., Branch Director, and senior investigator, studying the molecular underpinnings of epidemiologic breast cancer risk factors and their influence on tumor development, progression, and recurrence in diverse populations, with a special interest in the contributions of microenvironmental factors.
In CCR/LHC, Dr. Harris seeks to understand the influence of genetic ancestry on tumor biology and its contribution to disparities in disease outcomes in women with breast cancer. Her mentor is Stefan Ambs, Ph.D., M.P.H., Head of the CCR LHC Molecular Epidemiology section.