Ludmila Prokunina-Olsson Laboratory
Research Focus
Recent genome-wide association studies (GWAS) have identified multiple common germline genetic susceptibility variants that may play a role in a variety of human diseases and outcomes. The Prokunina-Olsson Laboratory explores the connections between GWAS-identified genetic susceptibility variants and molecular phenotypes of importance for cancer. Some findings have resulted in translational and clinical applications.
Exploring the Genetics of Bladder Cancer 
Several GWAS for bladder cancer risk in individuals of European ancestry discovered multiple genomic regions with statistically significant associations. In addition to contributing to GWAS efforts, members of the Prokunina-Olsson Lab perform post-GWAS analyses that include genetic fine-mapping and functional molecular analysis of the candidate genetic variants and genes. In addition to bioinformatics tools, the lab uses a wide range of experimental tools to explore both coding and non-coding genetic variants, such as DNA and RNA sequencing, genotyping, RNA and protein expression, DNA-protein interaction analysis, genome editing, cell culture, epigenetic studies, etc. They are also exploring the regulation of somatic mutagenesis in bladder tumors by germline variants and environmental factors. 
Genetics of Infection and Cancer
Dr. Prokunina-Olsson's lab has discovered a novel human interferon, IFN-λ4, by performing a follow-up of GWAS findings for clearance of hepatitis C virus (HCV) infection.
In response to COVID-19 epidemic, Dr. Prokunina-Olsson's lab explored ACE2, the receptor for SARS-CoV-2 and discovered a novel isoform of this gene, designated as dACE2. Only dACE2 but not ACE2 was induced by interferon-high conditions, including viral infections and treatments, but only ACE2 was functional in supporting SARS-CoV-2 infection. dACE2 was found expressed in multiple tumors of squamous origin. These findings provided important insights on COVID-19 etiology and molecular epidemiology, treatment options and outcomes. In addition, Dr. Prokunina-Olsson's lab explored the relation of variation in OAS1 with COVID-19 severity.
Prokunina-Olsson Lab Members
The team is made up of fellows and staff from diverse backgrounds and experience encompassing experimental and computational specialties. Lab members closely collaborate with each other as well as members of LTG and outside collaborators. Fellows of all stages have opportunities to be trained and mentored within the lab and through the collegial environment at LTG while striving to achieve their research goals.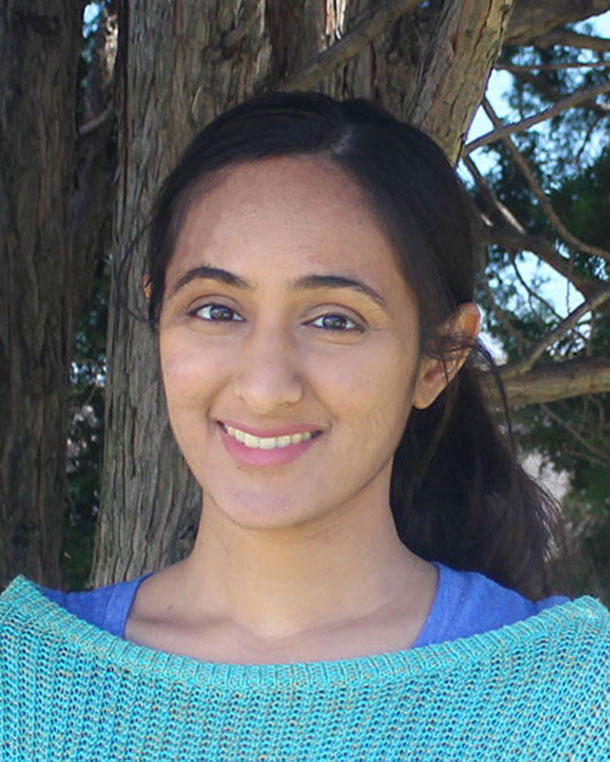 Nina Rao
Predoctoral Fellow (jointly with Michael Dean Lab)
Life in the Lab
Labs are all about collaboration. Working together, the team keeps science moving forward, utilizing new tools and approaches--even when working remotely.
Prokunina-Olsson Lab Alumni
Over the years, fellows working in Dr. Prokunina-Olsson's lab have progressed in their careers. Former postdoctoral fellows have moved upward in DCEG or elsewhere in NIH, while most postbaccalaureate fellows moved on to graduate and/or medical school. Alumni include:
Staff Scientists:
Postdoctoral Fellows:
Yi-Ping Fu 
Indu Kohaar 
Wei Tang 
Candace Middlebrooks 
Fang Wang 
Postbaccalaureate Fellows:
Allison Burrell
McAnthony Tarway
Juan Arhancet
Brian Muchmore
Adam Mumy
Dianna Hergott
Nathan Brand
Luyang Liu
Ashley Paquin
Krizia-Ivana Udquim
Ariunaa Bayanjargal
Seraph Han-Yin Lin
Joselin Vargas
Eniko Kiss
Timothy Ring
Francine S. Baker